By Abigail Epperson
When we first headed out and started our life as a full-time traveling family, we had expectations and ideas of how things would be, what we could live with, and how we'd operate traveling from place to place. Two-years later and a large chunk of those assumptions have changed as we have settled into a space between minimalist camp life and sticks n' bricks comforts. We've learned a lot about ourselves as travelers, and as a family making every day life on the road work, we've also been pleasantly and hilariously surprised by some of the changes that have come about.
Surprising Things We've Learned Two Years Into Full-Time Travel:
The Best Coffeemaker for Us Is a Good Ol' Drip Coffeemaker:
I was going to take the French Press to my grave. In the early days of travel I praised it as being THE only way to live the #buslife, and at the time, it was. It does make a smokin' cup of coffee, but boy was I tired of cleaning that thing every day. I also started to dislike how quickly coffee cooled down in the french press (the hotter the better in my opinion). But, I thought this is how we do it. This is how all the cool kids make coffee at the campground, and then I realized—I'm so not one of the cool kids. I'm a person who loves the sound of coffee brewing in a drip coffee maker and so, the coffee pot and I reunited, only this time, I went with one that could also be a pour over (for those no-electric Wal-Docking days), and could brew just a single cup of coffee directly into my coffee pot (thus cutting down on dishes. I strongly dislike washing dishes). And did I mention it was around $30? I have come to firmly believe that it doesn't matter how expensive your coffee pot is, your brew is only as good as the coffee you buy. You can put a $180 coffee maker in my face all day, but it isn't going to make that Folgers the best part of waking up.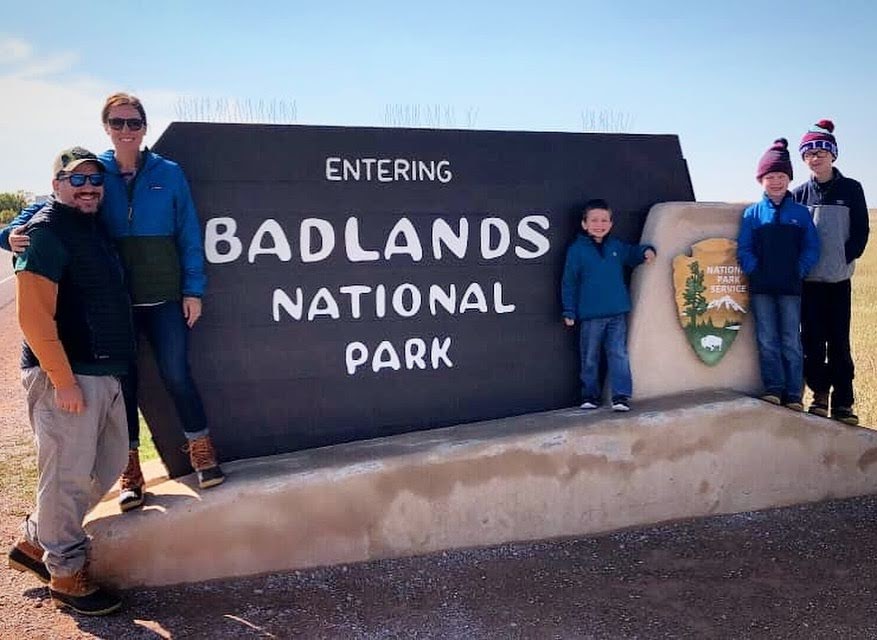 You Can't Realistically Follow 70-degree Weather:
At least not in Wander Bus. There are a smidgen of places in this country where that might be true during the winter, but you know what? Everyone is there and you can't go anywhere else. Quartzsite is awesome, but we don't want to spend all winter there. We also learned that many places in the southwest will give you stunning 60 and 70 degree days, and then laugh at you at night as the temps drop into the 20's and 30's. Thankfully, we outfitted Wander Bus to handle cold (and heat), but those temp swings are intense and if you plan to travel, be realistic about following 70 degrees in the winter. It may not allow you to go to some of the places you had hoped.
Having a Campfire Every Night Just Doesn't Happen:
We learned pretty quickly that full-time travel is home life on the road, and for us, home life is busy. Three kids, too many full-time jobs, and general life responsibilities make it impossible to have that nightly chill by the fire, plus firewood is expensive. Have you priced firewood lately? In some places, they are asking a dollar or more a log (if you can call them logs, sometimes they barely make it past big stick status). We also have a "buy it by the campground, use it at that campground" policy. With as many issues and laws against transporting wood from one location to another, we feel it best to just keep it where we bought it. We still enjoy a campfire from time to time, but it is certainly not the nightly sing-a-long so many people envision when they hear full-time travel.
A Clean and New(ish) Bathhouse is Something Very Special:
A clean bathroom in general is deeply appreciated, but as a family that stays at mostly federal and state campgrounds, where sewer hook-ups are not an option, a clean and relatively new bathhouse is like winning the lottery.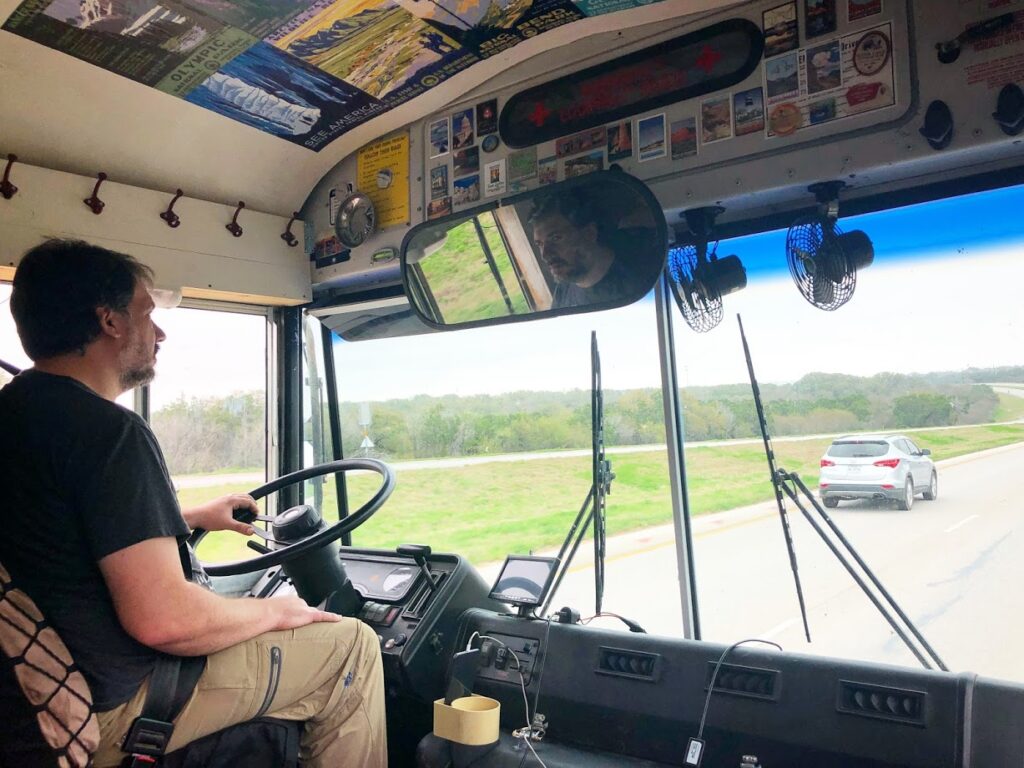 Driving Slow is Ok:
Wander Bus is governed at 64 mph, and when we first got on the road Jason was really worried people would be angry with us on the highway. He had visions of being honked at, yelled at, and seeing birds fly by, and not the kind of birds you see in the sky. I on the other hand, loved that we couldn't go faster than 65, and could really give two of anything to angry drivers who find 64 mph to slow on the highway. (Also, states, stop making your speed limits 75 and 80 mph. That's crazy. No one needs to go that fast). Thankfully, angry drivers have been very few and far between, and I think we all agree that a giant school bus on the highway going a safe speed is the best option for everyone.
The Suggested Time Frame is Never the Time it Actually Takes To Do Something.
If the brochure, ranger, website, friendly GPS voice, or fellow camper tells you something will take X amount of time, it's almost a guarantee it'll take longer. For instance – Lyndon B. Johnson National Historical Park claims you can visit the entire park in 3-4 hours. An entire park that is in two different locations about 14 miles apart. It took us two days. Now, it could take you 3-4 hours if you just drive through, but that's not how I like to roll. Historical markers and museums were created for a reason, and that reason was so I could read all of the info to my children. It is not in my DNA to leave a place without consuming at least 75% of the information available. Thus, we also add more time when out adventuring.
Leaving our Campsite Before 10 a.m. Will Never Happen:
It just won't. We've made our peace with this.
Two Pairs of Shoes Per Person is the Impossible Dream
When we got on the road I was like the Don Quixote of shoes and really thought two pair per person would be enough. That, in Wander Bus, is the impossible dream. When you travel through seasons, you have to have shoes that match the weather. Keens, Bean Boots, Athletic Shoes, and the all important bathhouse flip flops, are just a few of the items we haul around, and boy, do I wish we had been able to predict this one when we were designing Wander Bus. We did not create space for this many shoes so it's a constant puzzle finding a place for everything.
The Era of Walk-Ins is Coming to an End:
If you listen to the RV Miles Podcast, you know we are notorious for not having any definitive idea of where we are headed until about three-days before we have to be there. This was how we traveled for most of 2018, but as campgrounds start to fill, we are learning that last-minute travel isn't as easy as it used to be. We are also starting to hear from more and more campgrounds that walk-in reservations are no longer an option. Gate attendants are sometimes no longer able to process reservations, as campgrounds move to online only, with the window to reserve closing 24 hours in advance. This knowledge has us thinking further ahead these days, something we did not anticipate doing as often when we first got on the road, and something we honestly feel a little sad about. Seems no part of our lives can go without being scheduled months, if not years, in advance.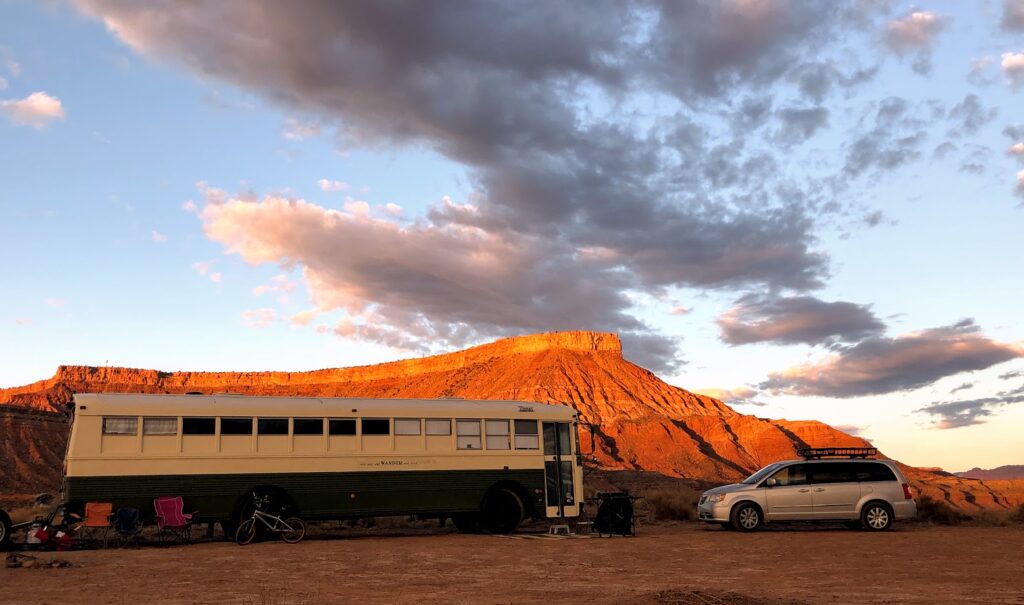 Boondocking is a Lot Easier Than You Think:
It really is, and you don't need anything special to do it. We were so intimidated by boondocking, but once we did it, once we embraced what we had and not what we thought we needed, it was so awesome. We spent almost an entire week outside of Zion and it remains one of our favorite camping spots and now we look for and look forward to, boondocking.
---
Want to hear us talk in even more detail about these surprises? Check out episode 84 of the RV Miles Podcast, and let us know what travel lessons have surprised you in the comments below.