Want a surprising, not-at-all-what-you-expected family vacation? Then make your way to Oklahoma City, OK for top-notch museums, outdoor adventures, a great zoo, and pizza. Yes, even the pizza in Oklahoma was delicious.
With budget-friendly options, and more activities then you'll have time for, Oklahoma City has quickly become one of our favorite locations, and below are our must-do suggestions sure to make the most of your time in this family-focused city.
---

We have been to quite a few zoos in our travels, and the OKC Zoo rates as one of the best. Incredibly affordable for large families, and with plenty to do, the OKC Zoo is the type of adventure you want to stay all day for. We can't recommend the Oklahoma Trail section of the zoo enough and, in the warmer months, make sure to pack swimsuits for the kiddos. You'll be glad you did.
---
Like zoos, we've been to a lot of museums, in fact, we've been to a museum in almost every major town we have visited since going full-time back in 2016, and Science Museum Oklahoma rates as one of our favorite stops to-date. For us, what makes a really good museum is when we can get right in there with our kids and have fun doing so, and Science Museum Oklahoma is fun for the whole family. They are also an Association of Science – Technology Centers (ASTC) reciprocal museum, so not only is it a great for the whole family, it can be great for the budget, too.
---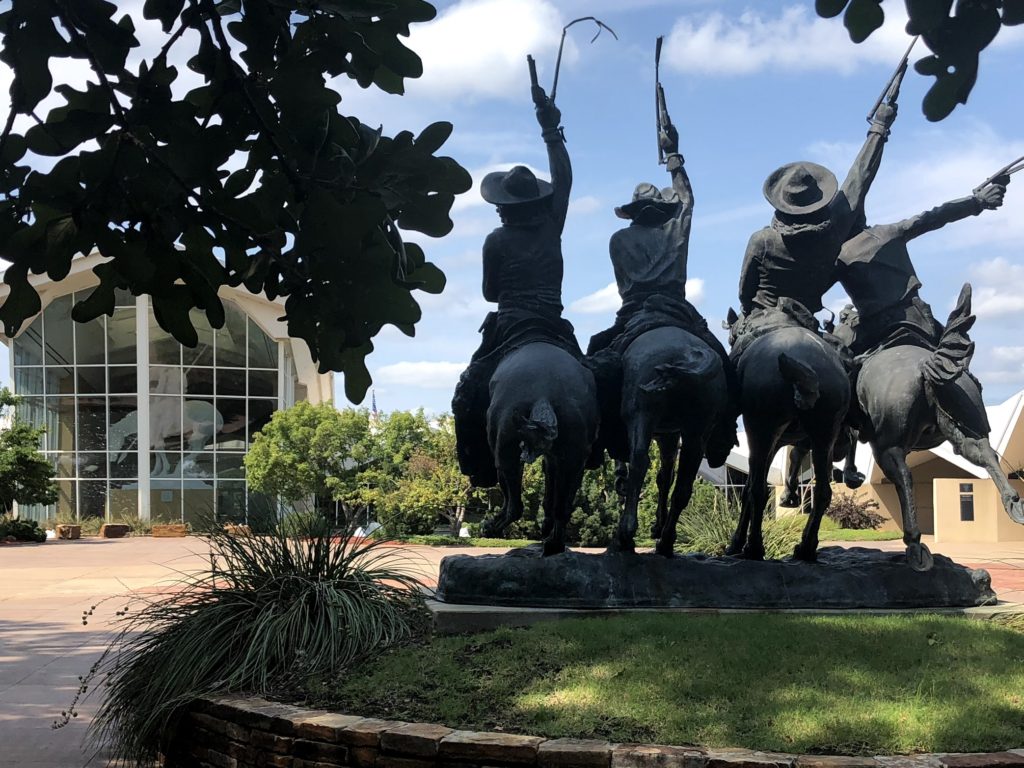 We were initially skeptical, but on the recommendation of the OKC Visitors Bureau (a tried and true resource), we headed over to this surprisingly first-class family-friendly museum. Organized with such care and respect for the heritage of both the cowboys and the indigenous tribes, the Cowboy Museum offers a glimpse into the good, the bad and the downright ugly parts of western expansion. They have several kid-friendly sections and encourage families to explore, laugh, and enjoy all the museum has to offer. The grounds are just as lovely, so make sure you leave plenty of time to walk both inside and out.
---
It wouldn't be an Our Wandering Family must-do list without a pizza recommendation, and this one had Jason reminiscing about his favorite pizza, Quad Cities-style, bite after bite. Hideaway is a bit pricey, but you definitely get what you pay for, especially if you order one of their specialty pizzas like "The Hideaway Special" or "The Big Country." There are several locations in the OKC area, so hop on over and grab a slice of their yummy pizza pie.
---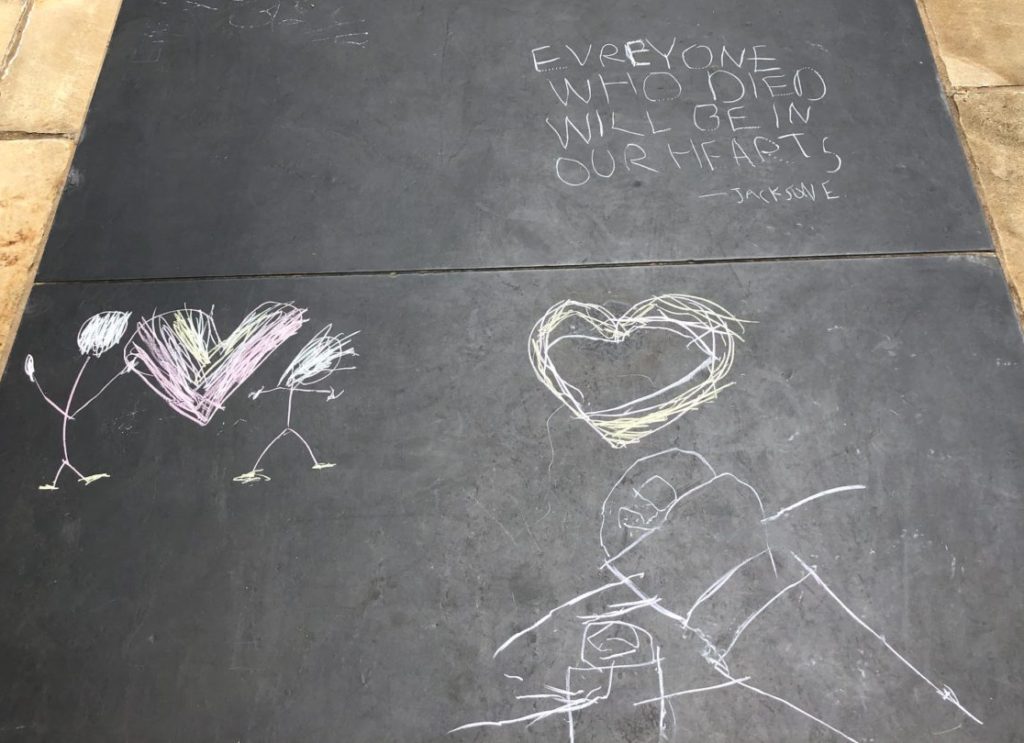 This beautiful memorial and museum pays homage to those whose lives were forever changed by the Oklahoma City bombing in 1995. The memorial grounds are free to tour and maintained by the National Park Service, while the museum does require a fee to enter. The grounds are moving, and the children's garden offers kids a therapeutic way to digest what they learned by inviting them to leave a message or drawing on the chalkboard sidewalk. Families can tour just the grounds or the grounds and the museum. We opted not to tour the museum with our children, as just learning what happened through the outdoor memorial was enough for their young minds to digest, however, all children are different, and we encourage you to give the museum a go if you feel it is appropriate. This is a truly moving and loving thought out memorial, and we highly recommend families take a moment to visit.
---
Want a donut? Want so many donut choices you don't know which donut to pick so you get them all? Then you have to check out Hurts Donut. With plenty of classic options, and more adventurous ones like "The English Gentleman," "S'mores," and "Dirt n' Worms," Hurts Donut is a fun stop any time of day.
---
Want to spend some time connecting with nature without leaving the city? Martin Park has got you covered. Featuring several short trails, an interactive visitors center, and a couple of scavenger hunts to encourage kids to explore their surroundings, Martin Park Nature Center is a lovely way to spend an afternoon learning about the ecosystem system of the area. Plus, they have a great nature-themed playground that our kids absolutely loved.
---

This is a bit of a budget buster activity, but if you are a family with older kids, give Riversport a hard look, especially because the whitewater rapids adventure offers a unique-to-OKC experience that can't be beaten. We found Riversport's Boathouse District location to be perfect for Jack (11), but our younger ones, especially our five-year-old, were aged out of a lot of activities. But, featuring both land and water sports to engage with, this is a great all day adventure for families with adventurous big kids.
---
Did you know the Banjo was created here in America? We didn't, or at least we didn't until we took a stroll through the American Banjo Museum. Featuring well-thought-out displays that discuss the origins of the Banjo, along with a practice room to try out your skills, the American Banjo Museum is a great way to spend a few hours and has something for travelers of all ages. Plus, kids will thoroughly enjoy seeing Kermit the Frog on display with his banjo in an exhibit celebrating the life of Jim Henson.
---
Have a family-friendly Oklahoma City destination we should check out on our next visit? Leave a comment and let us know!