If you read our first audiobooks list you know we are big fans of passing the time together listening to a book. For us, it is the ultimate road trip companion, and we've got ten more titles sure to make your next road trip fun for the whole family.
---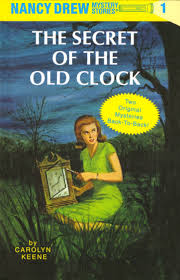 Read by actor Laura Linney, and published by Listening Library, any fan of the original Nancy Drew series will love reliving these tales in audio form. I was, and still am, a huge Nancy Drew enthusiast, in fact, it was the bulk of what I read from about 10-13, and Linney does a fairly decent job with the material, especially as the series goes on.
---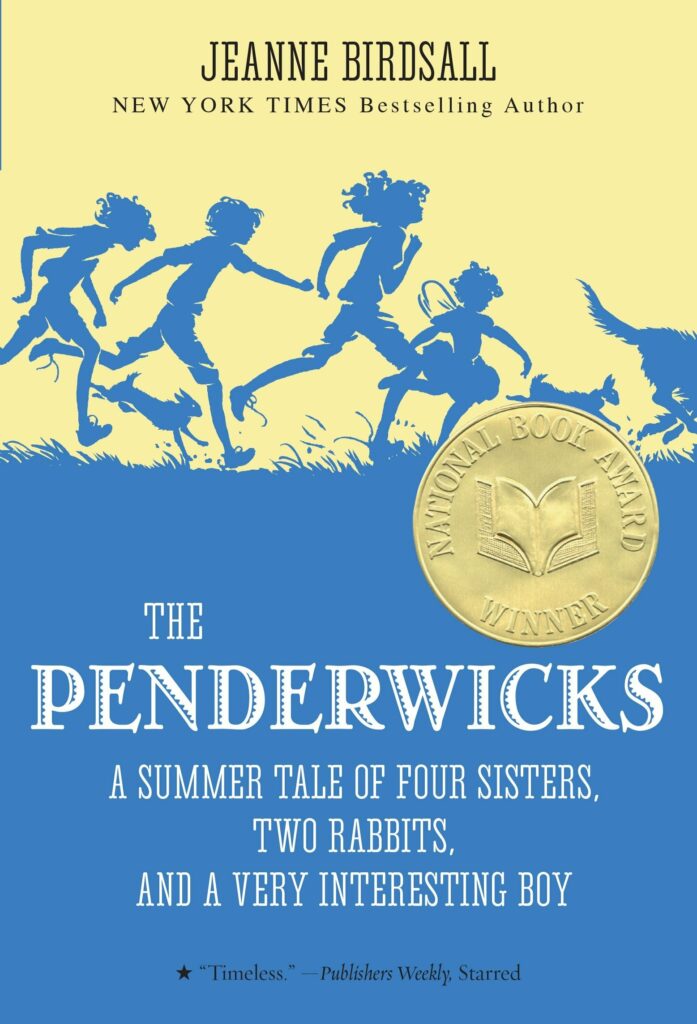 The first in a series of five books, The Penderwicks had been on my to-read list for a very long time, and it was definitely worth the wait. It's a lovely and nostalgic reminder of just how magical and carefree childhood is in the summer.
---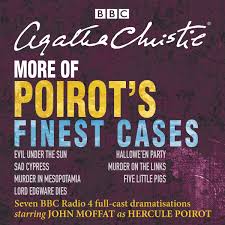 It wouldn't be an Our Wandering Family audiobook list without a little Agatha Christie. We are huge fans of radio dramas, and the BBC knows how to do it right. John Moffatt returns as Hercule Poirot and using his "little grey cells" sets out to solve
"Evil Under the Sun:" on holiday in Devon, Poirot becomes embroiled in the murder of a glamorous American starlet.
"Sad Cypress:" a poison pen letter begins a chain of events which is to end in tragedy.
"Murder in Mesopotamia:" when death occurs at an archaeological site in the Iraqi desert, Poirot is on hand to dig for clues.
"Lord Edgware Dies:" Lord Edgware is found brutally stabbed, his wife the prime suspect. But did she murder him?
"Hallowe'en Party:" the sleuth investigates the death of a girl drowned in an apple-bobbing tub on All Hallows' Eve.
"Murder on the Links:" summoned urgently to France, Poirot finds his wealthy client dead. Can he trace the killer?
"Five Little Pigs:" a bride-to-be hires Poirot to solve a 16-year-old case and prove her mother innocent of murder.
Now, a word of caution. While most of these stories are incredibly tame, and superbly adapted with no colorful language to worry about, there are a few that have a moment or two of descriptive violence, specifically in 'Murder in Mesopotamia.' If anyone in your family is sensitive to such moments, as we are, I recommend fast forwarding for several seconds and then you'll be good to go.
---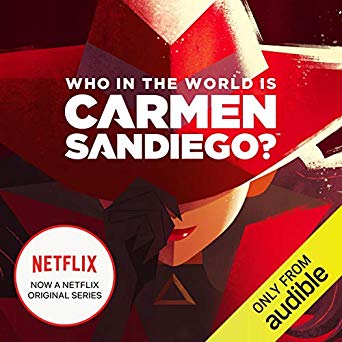 Based on the new Netflix series "Who in the World is Carmen Sandiego?," Audible has put together a novelization that, like the show, bypasses the "where" and starts with the "who," giving us Carmen's backstory into how she became the globe-trotting thief in a red fedora.
By now, If you grew up in the 90's, you should be singing a certain theme song in your head brilliantly sung by Rockapella. If you didn't grow up in the 90's, Google "where in the world is Carmen Sandiego theme song" and thank me later.
---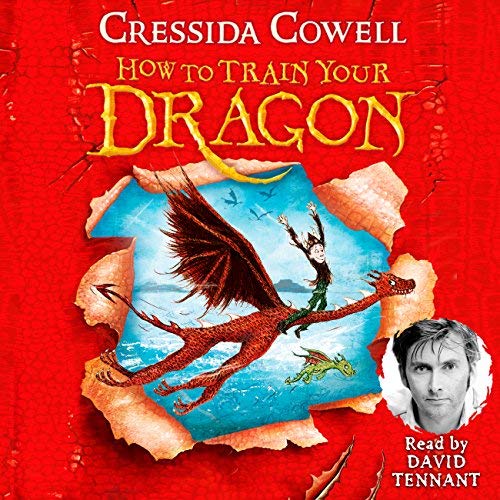 Are your kids in full on dragon mode? Mine are, and having exhausted the entire movie collection and TV series on Netflix, we moved into the world of the books where they have throughly enjoyed listening to David Tennant (our favorite Doctor from the Doctor Who series) bring the original story of Hiccup Haddock to life. Like Nancy Drew, these are pretty easy listens and perfect for shorter car rides.
---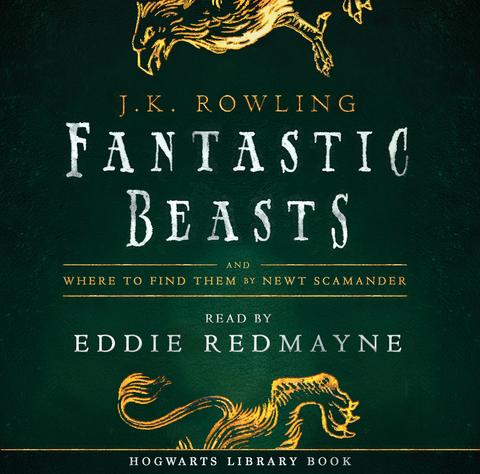 I'm just going to leave the publisher's summary here, because I love it so much:
"A set textbook at Hogwarts School of Witchcraft and Wizardry since publication, Newt Scamander's masterpiece has entertained wizarding families through the generations. Fantastic Beasts and Where to Find Them is an indispensable introduction to the magical beasts of the wizarding world.
Scamander's years of travel and research have created a tome of unparalleled importance. Some of the beasts will be familiar to readers of the Harry Potter books – the Hippogriff, the Basilisk, the Hungarian Horntail… others will surprise even the most ardent amateur Magizoologist.
Narrated by Eddie Redmayne, this is the first audiobook edition of Scamander's textbook ever to be released. Having starred as Newt Scamander himself in the movie Fantastic Beasts and Where to Find Them, who better to narrate this Hogwarts Library book from one of the wizarding world's most famous Magizoologists? Eddie's film credits include The Danish Girl, My Week with Marilyn, Les Misérables and The Theory of Everything, for which he won a Golden Globe, an Academy Award and a BAFTA Award for Best Actor."
---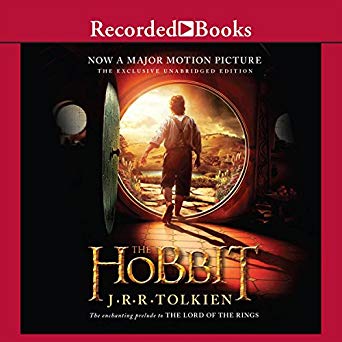 If you are ready to dig into the Lord of the Ring Series, and you have twelve hours to spare, this audiobook is for you. Like Jim Dale and the Harry Potter series, Rob Inglis is the go-to narrator for all things Lord of the Rings and, while you don't necessarily have to start with "The Hobbit" to enjoy the series, we highly recommend enjoying the adventures of Bilbo Baggins first.
---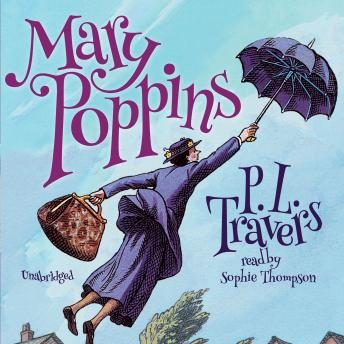 The nanny who comes to save The Banks family is magically brought to life by Sophie Thompson, making what I found a rather hard book to read-aloud, much more accessible in audio form. If your kids, or you for that matter, have Mary Poppins fever, this first book will be a welcomed listen.
---
Have an audiobook you love? Leave a comment below and let us know. We are always looking for more stories to add to our collection!
Because our kids like to listen to so many audiobooks over and over, we do most of our listening through Audible. If you'd like to give Audible a try and enjoy two free books, click the banner below. Full disclosure – we do get a kickback, but it comes at no cost to you, and this deal gives you a bonus free book. It's a win-win!