We've been in Wander Bus for 5 weeks and in that time I gave us permission to take a break from homeschooling and just be. It's been a wild adjustment, especially those early days (something I chronicled in my last post, Urban Life to Skoolie Life), but what I didn't realize until just recently, is that we didn't really take a break, in fact, we've been organically learning this entire time.
Prior to moving into Bussie, I was a mix of traditional homeschooling and unschooling, with a large dash of self-doubt thrown in. I've always loved the concept of unschooling, but have never felt confident with just following my kids cues, especially when it comes to elementary reading, writing, and math. YET, I don't like to force my kids to do workbooks or worksheets or any other educational item I think might benefit them, but they find to be a turn-off. You can see I was awash in contradictions.
Right before we moved I stumbled upon a podcast called Nomad Together. Run by Paul and Becky Kortman, a location independent family, Nomad Together discusses the nomadic life in an accessible and realistic way. In fact, it was the episode detailing five different educational options for living a location free lifestyle that allowed me to breath a bit. Paul's assessment of our modern American educational system really resonates with me. It's important I stop comparing my children's abilities to a system that looks at education as a race and not the wonderful and slow journey of self discovery that it is.
I highly recommend giving this a listen if you are considering a full-time RV/travel adventure for your family, or if you'd just like to know more about what is out there.
So, what have we been up to for the last 5 weeks? What's been going on at Wander Bus? Honestly? Just life. A busy life, but life. Trying to be a family and reconnect after a stressful August. Finding opportunities for family time and exploring our surroundings, trips to different local libraries and parks, and the fun of weekends full of campground kids to play with.
But, because I love a list, here's some of the educational/life moments that stick out.
Audible. Audio books have enhanced our long drive from the campground into the city and back. I resisted Audible for a long time because of the cost, but after going through a trial run I was hooked. We have listened to 2 books in the last month, both of which I recommend: RONIA, THE ROBBERS DAUGHTER by Astrid Lindgren and ESCAPE FROM MR. LEMONCELLO'S LIBRARY by Chris Grabenstein. By months end we'll have read HALF MAGIC and hopefully one other. Have a second book recommendation? I'd love it if you'd share in the comments. Right now I'm thinking CHITTY CHITTY BANG BANG, BEDKNOBS AND BROOMSTICKS or WILD ROBOT. For November I've the ESCAPE FROM MR LEMONCELLO'S LIBRARY OLYMPICS on my list.
Book club: We are a part of a wonderful book club with two other families. September's book was RONIA and we all got together for a discussion and playtime. For October we are reading HALF MAGIC. As we travel we have no intention of leaving book club, we'll just participate via Google Hangouts.
DIY Club: We joined a homeschool chapter of DIY Club and our last meeting was at the Chicago Botanical Garden working on our Botanist badge. I really like the idea behind DIY Club. It allows you to move at your own pace as a group and as an individual/family. If you've never heard of DIY Club it's worth checking out.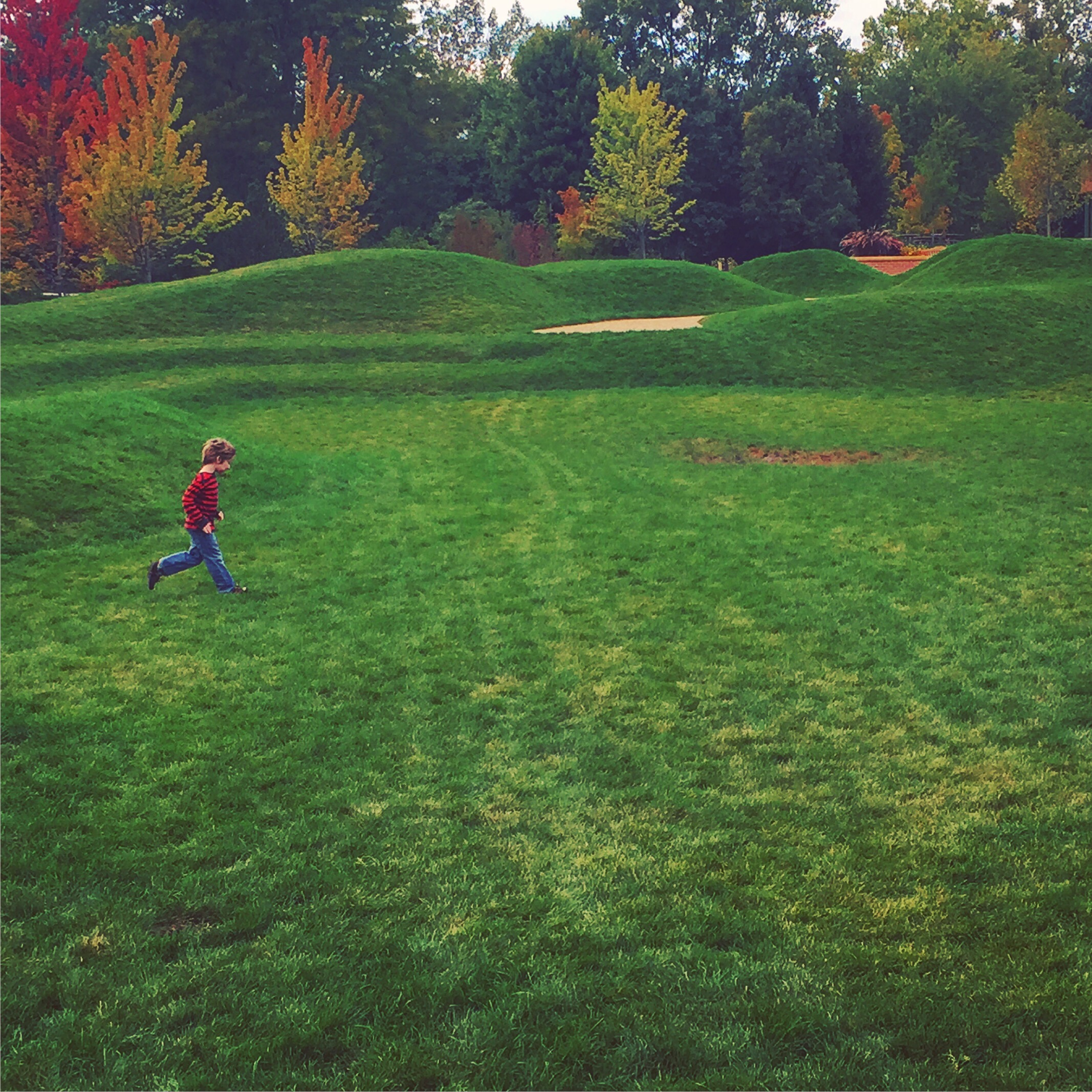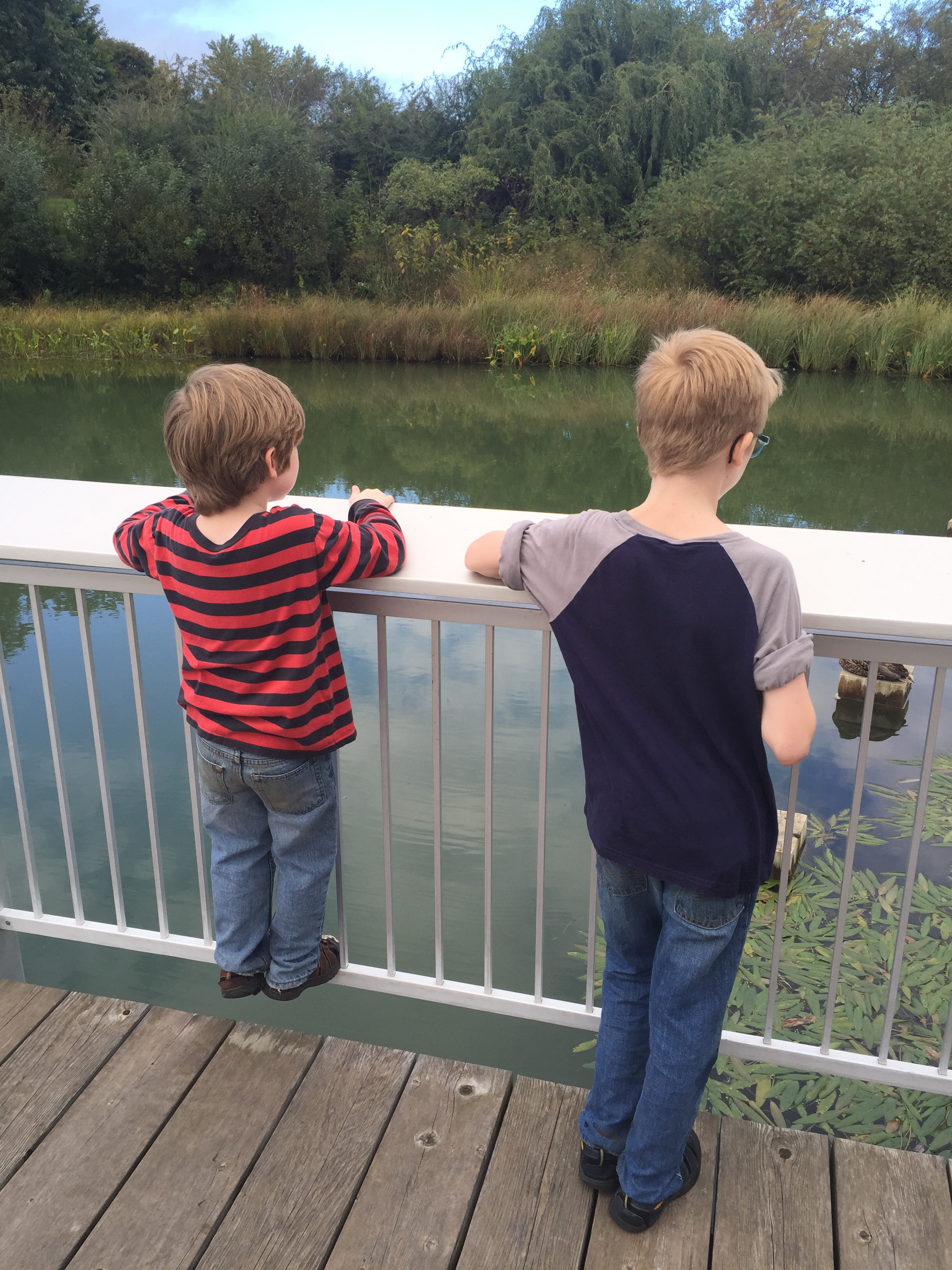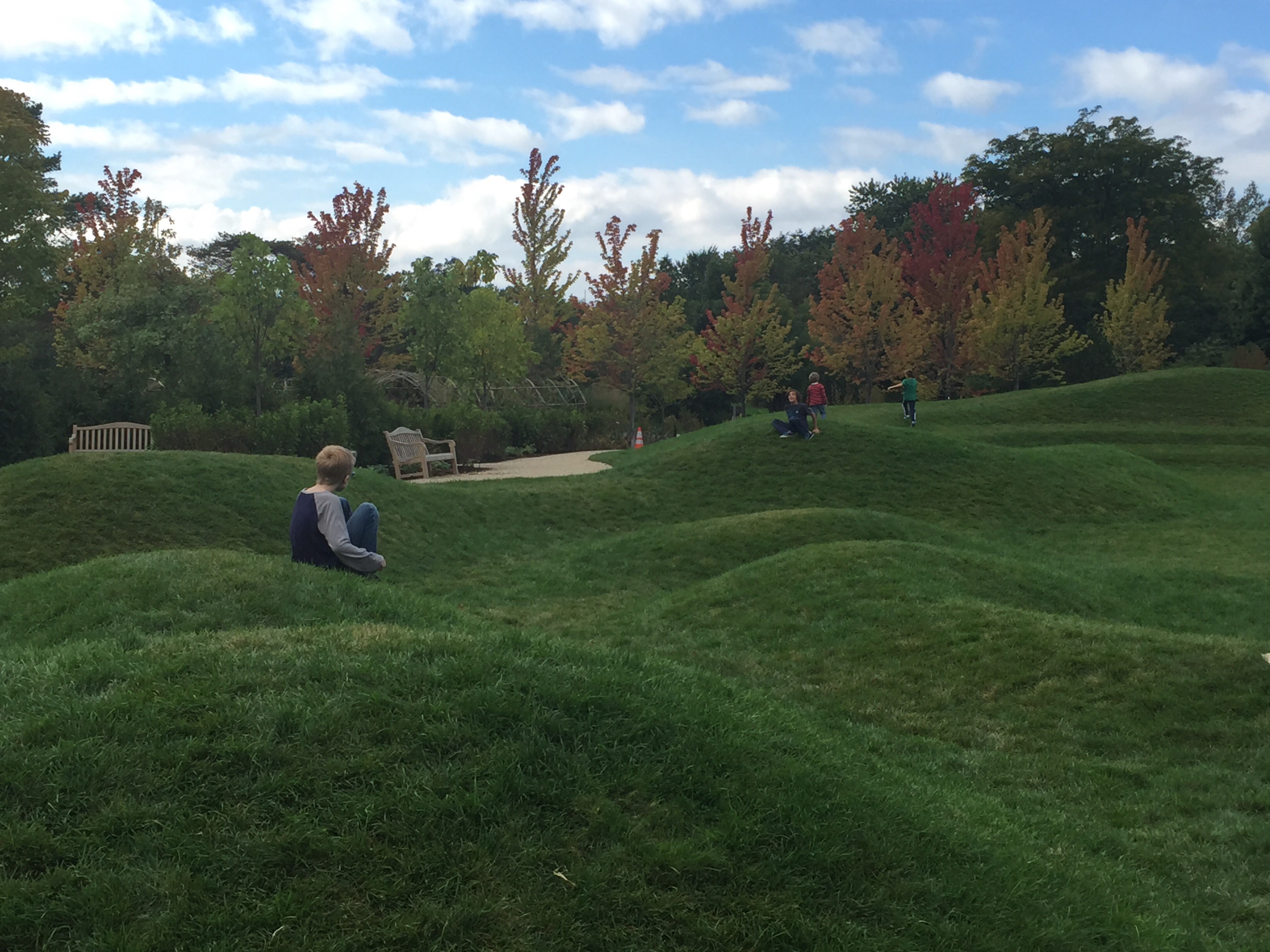 DIY Club at the Chicago Botanical Garden.
Our 9 year old has learned to ride a bike. A bike he's owned for over a year but never felt confident riding on city sidewalks or parks. Within a day of giving it a try at the campground he was riding with confidence.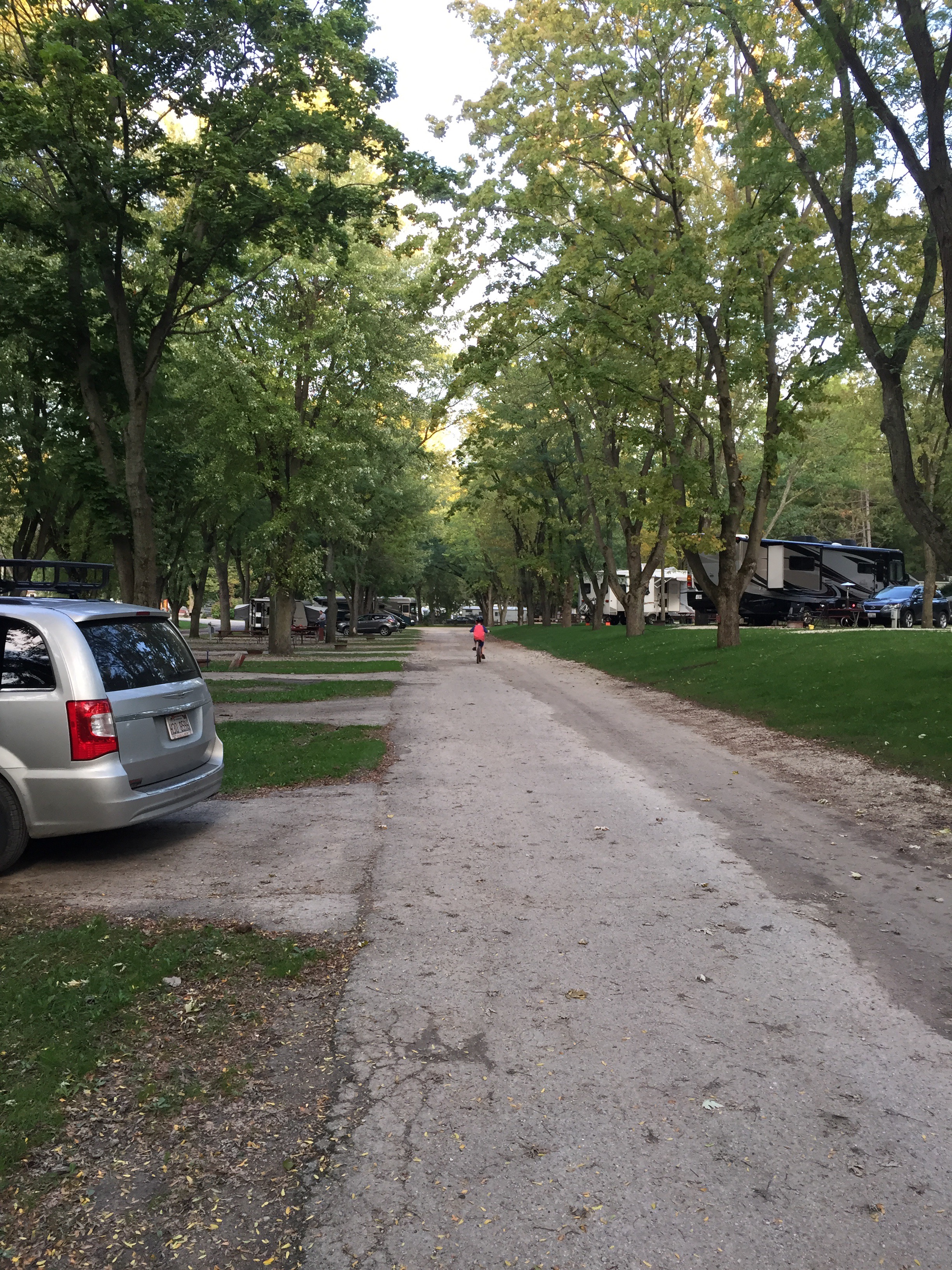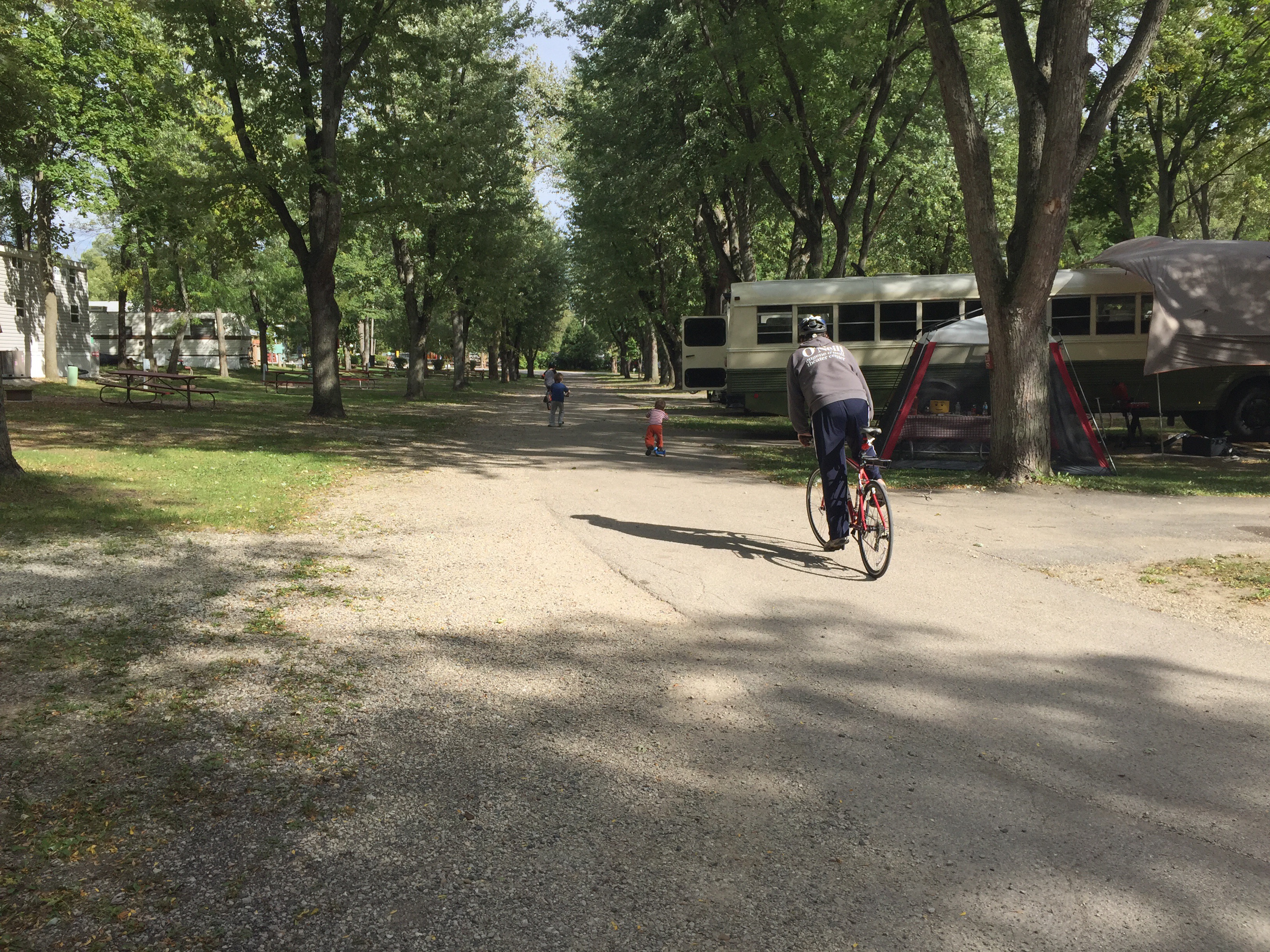 An empty campground is the perfect spot for a budding bike rider or an easy family bike/scooter ride.
Hikes and nature exploration at Moraine Hills State Park have been a huge favorite.
A mere 20 min drive from our campground makes for a perfect afternoon adventure. We've explored and casually discussed the seasons, and even learned the fine art of making a vlog. I love it here. I'll miss it when we leave this area on the 16th.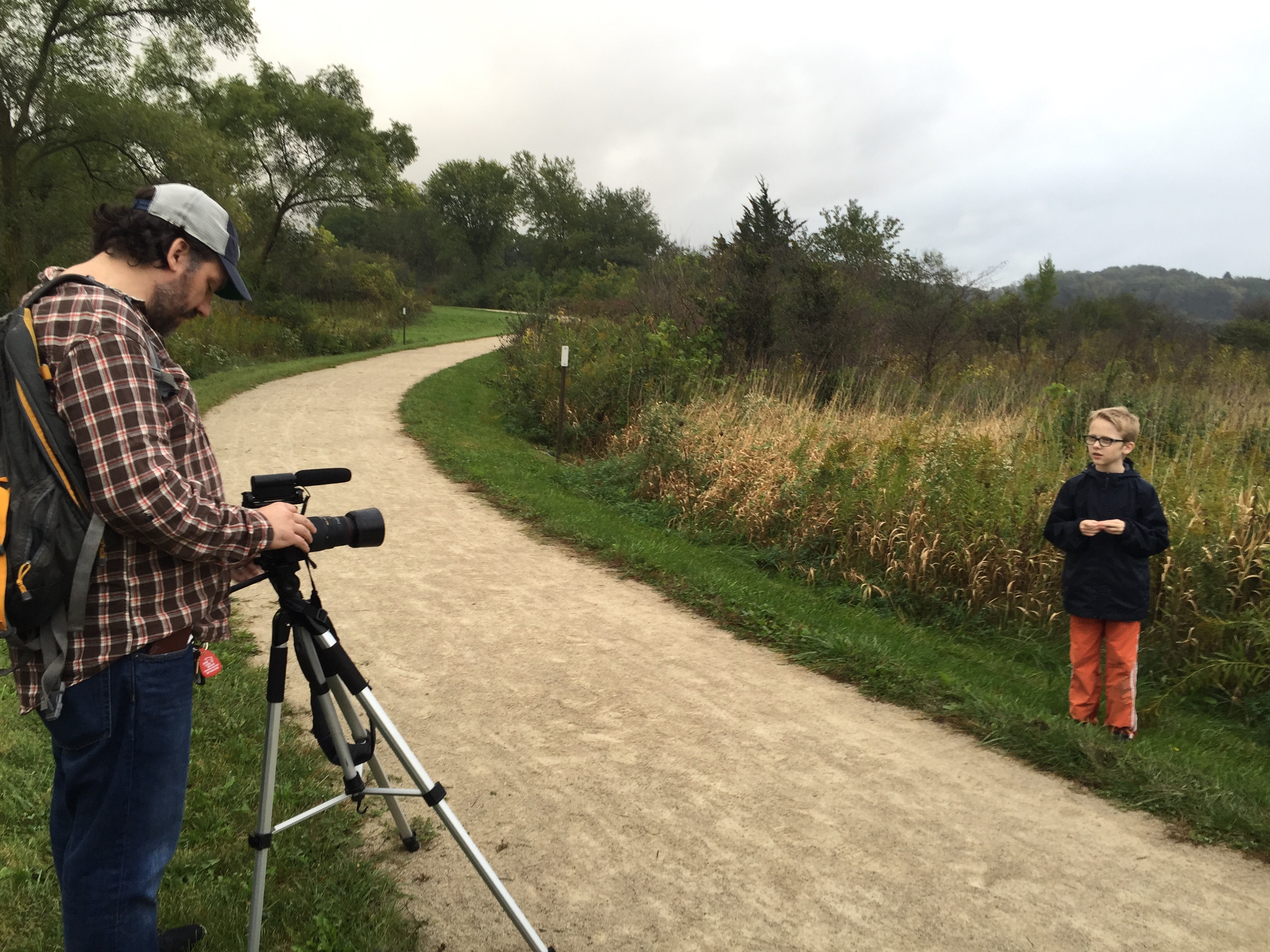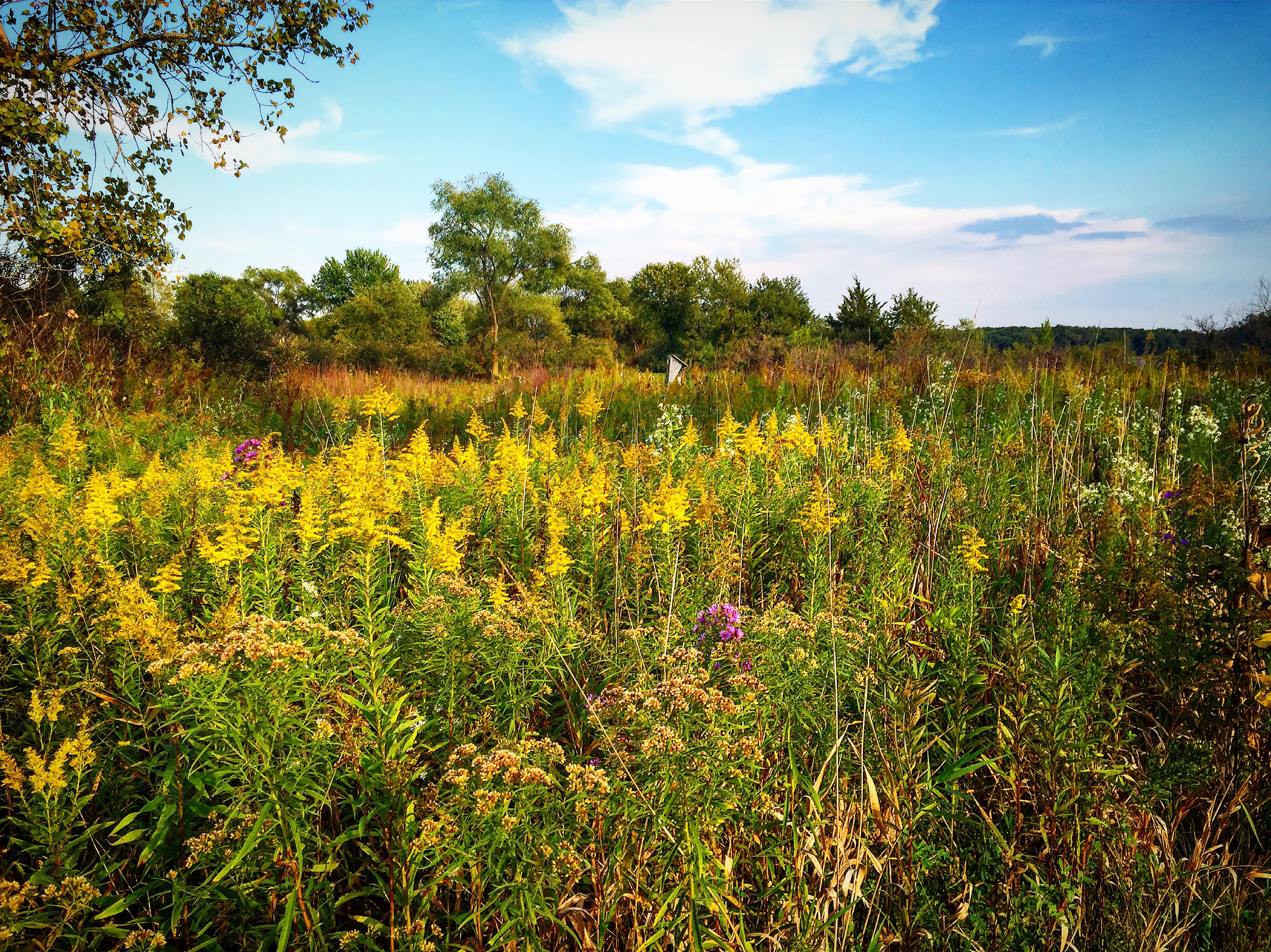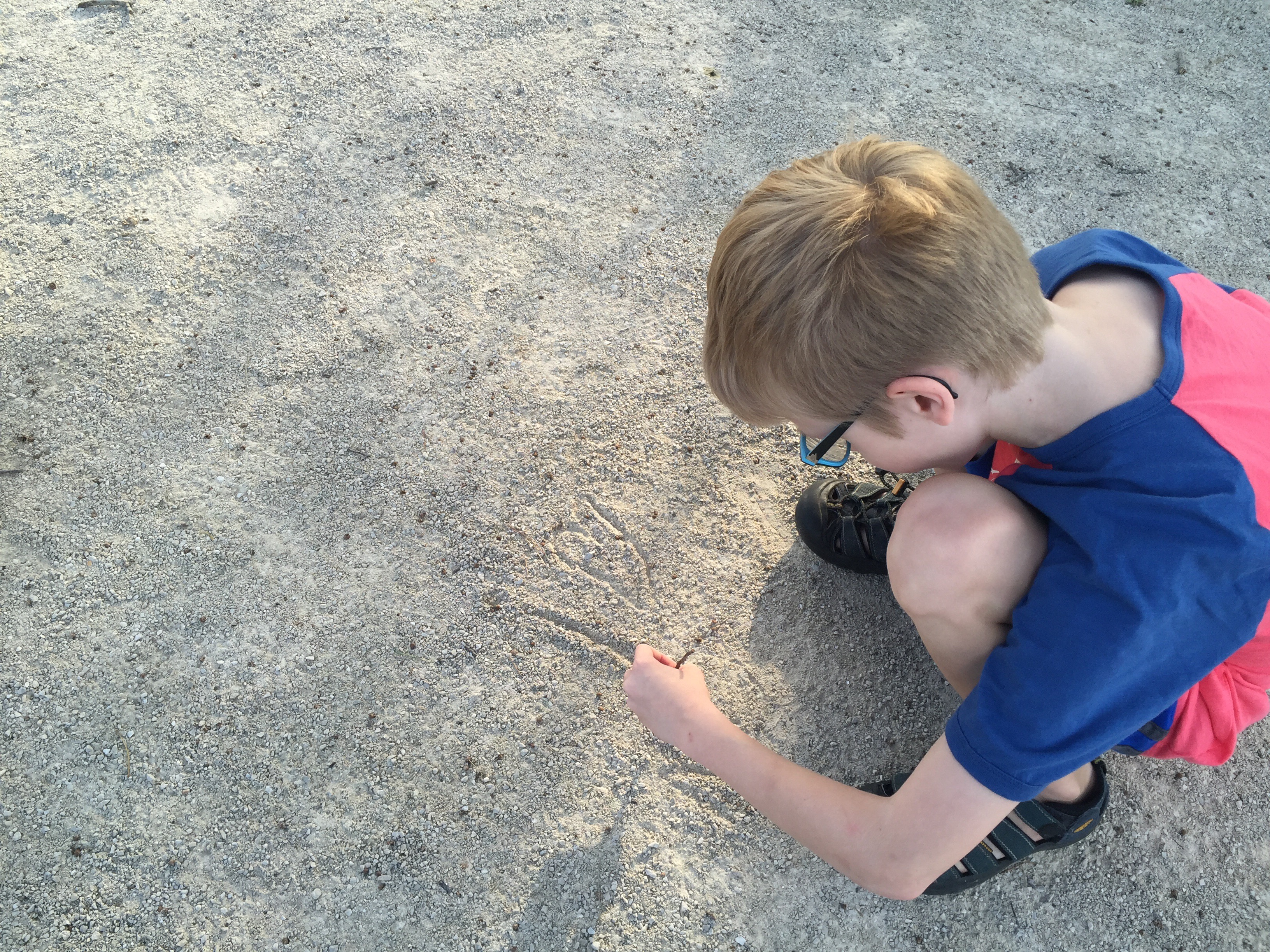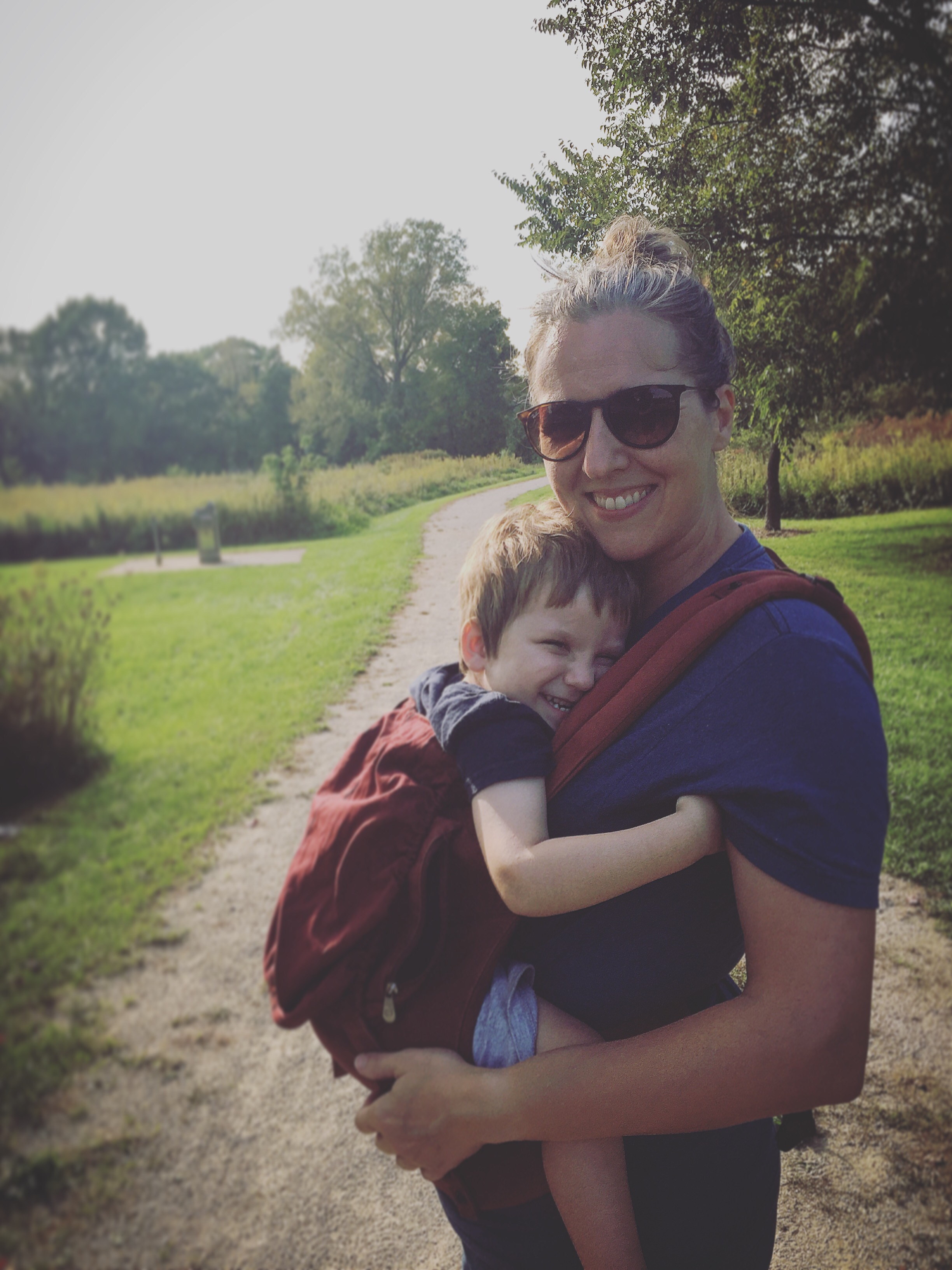 Adventuring around Moraine Hills State Park
September also saw our family general managing and opening a musical under our company Lotus Theatricals. Because we needed to spend large amounts of time in the theater the kids were given a chance to witness the development of a commercial production from the stage floor up.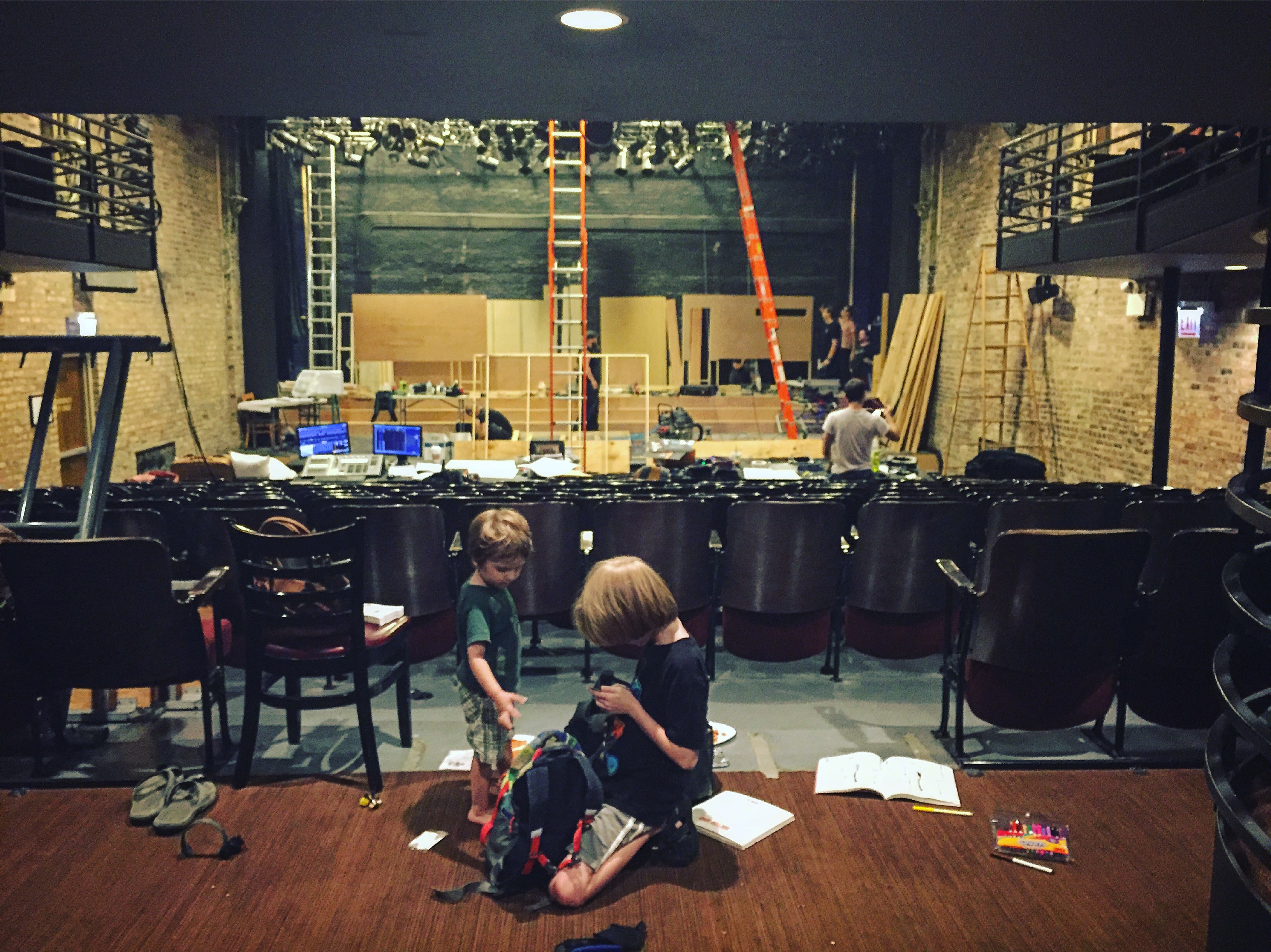 Hanging out during THE BARDY BUNCH tech.
Those days also included some late nights waiting for Jason to finish work so we could drive the 40 miles home together. Those moments ended up being really great reading opportunities, especially when our littlest wanderer would fall asleep. I could work with our middlest wanderer who's 6 without being attacked by his baby brother.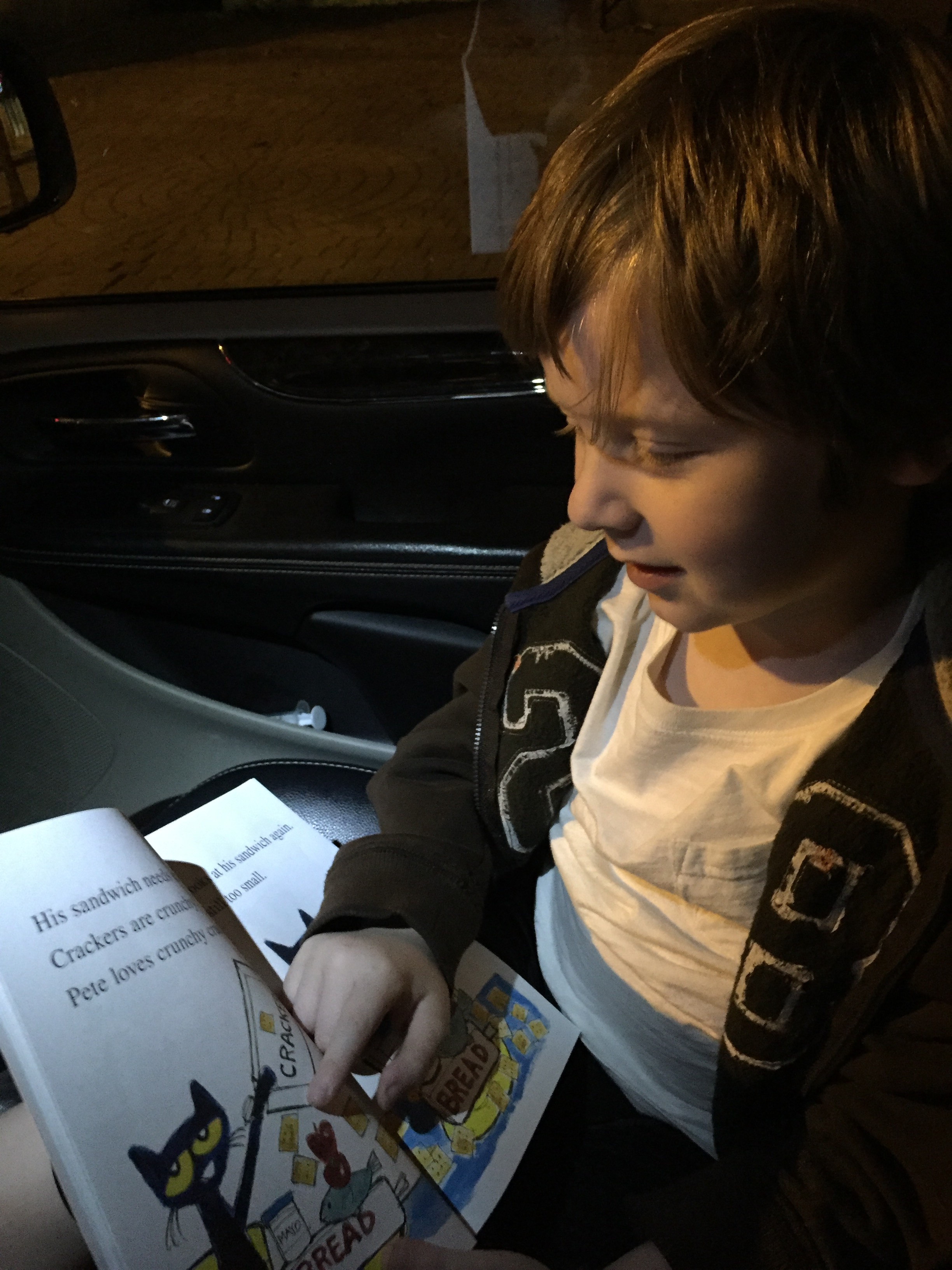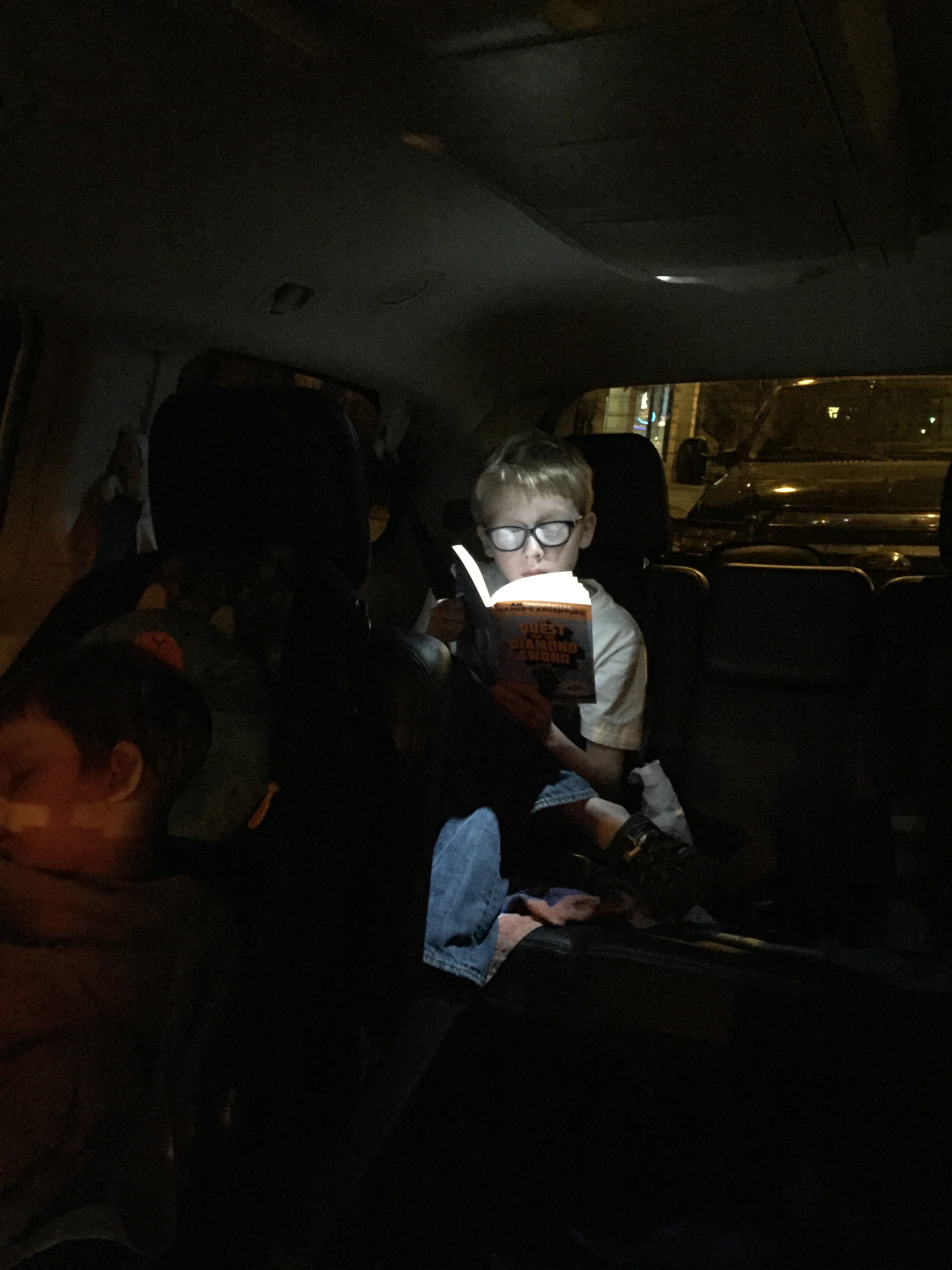 Doing a little assisted-reading and working on a new chapter book while waiting for Dad.
And we even had a few spur of the moment adventures: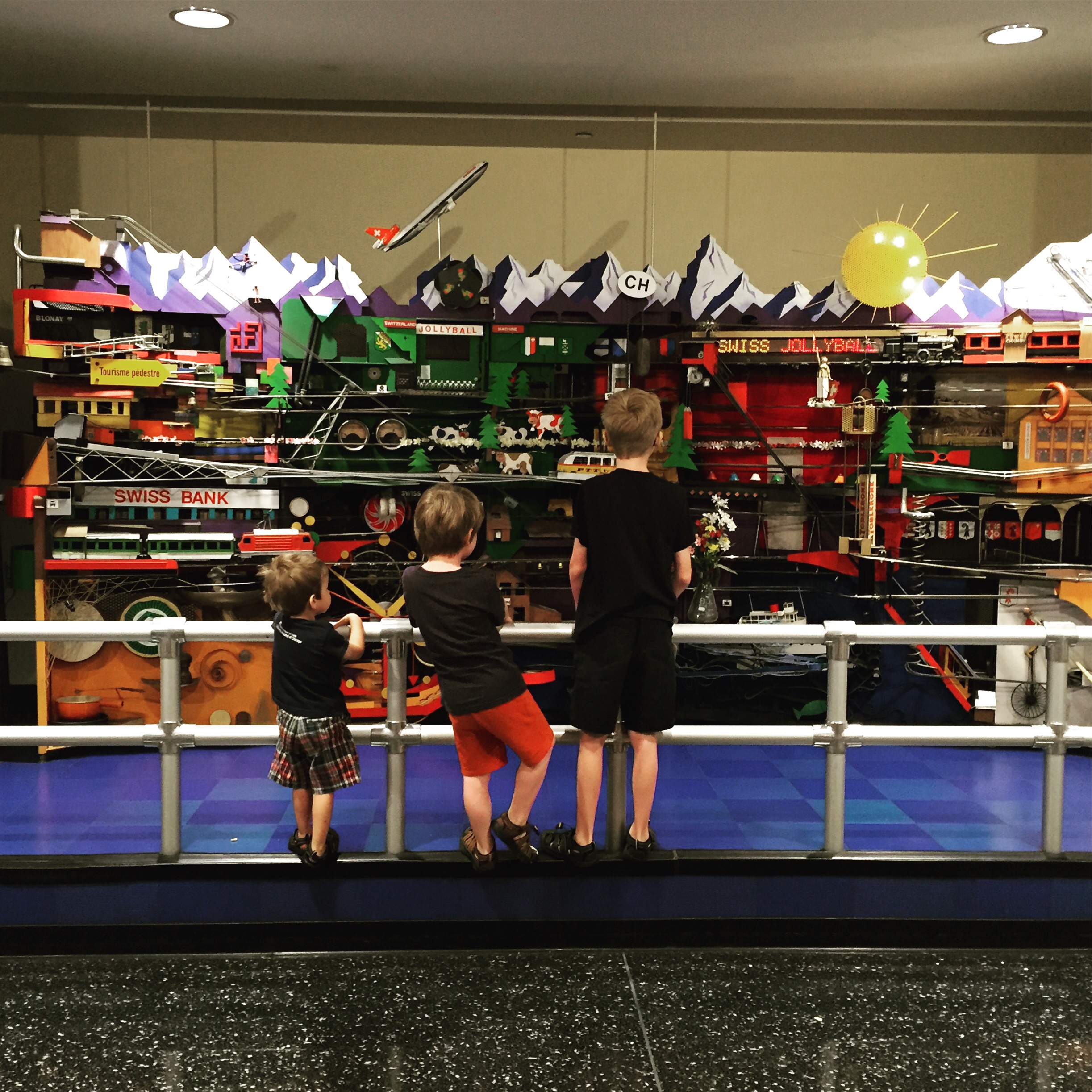 Last minute visit to the Museum of Science and Industry. Gotta love The Jolly Ball.
Exploring new parks as we pass by them.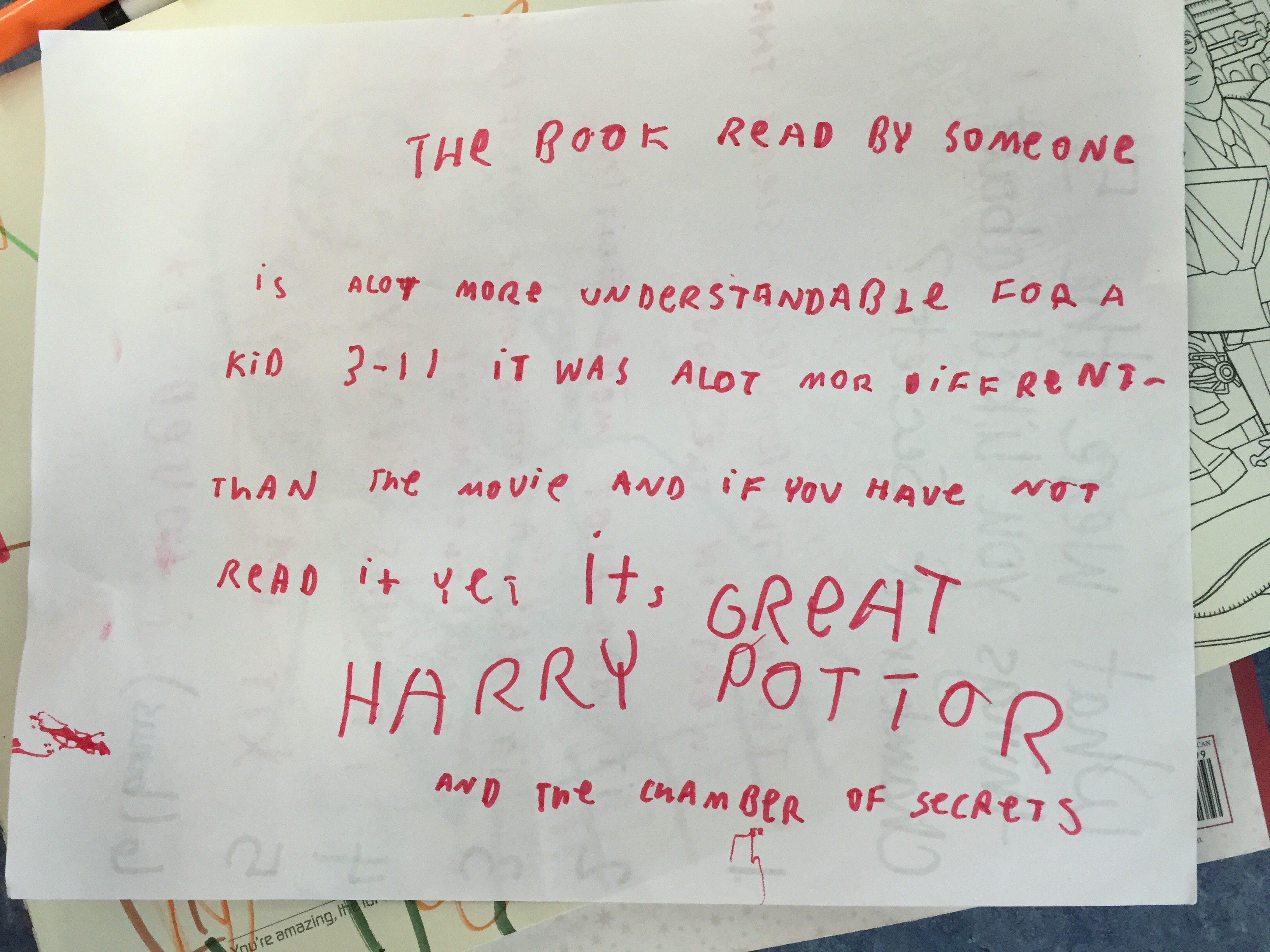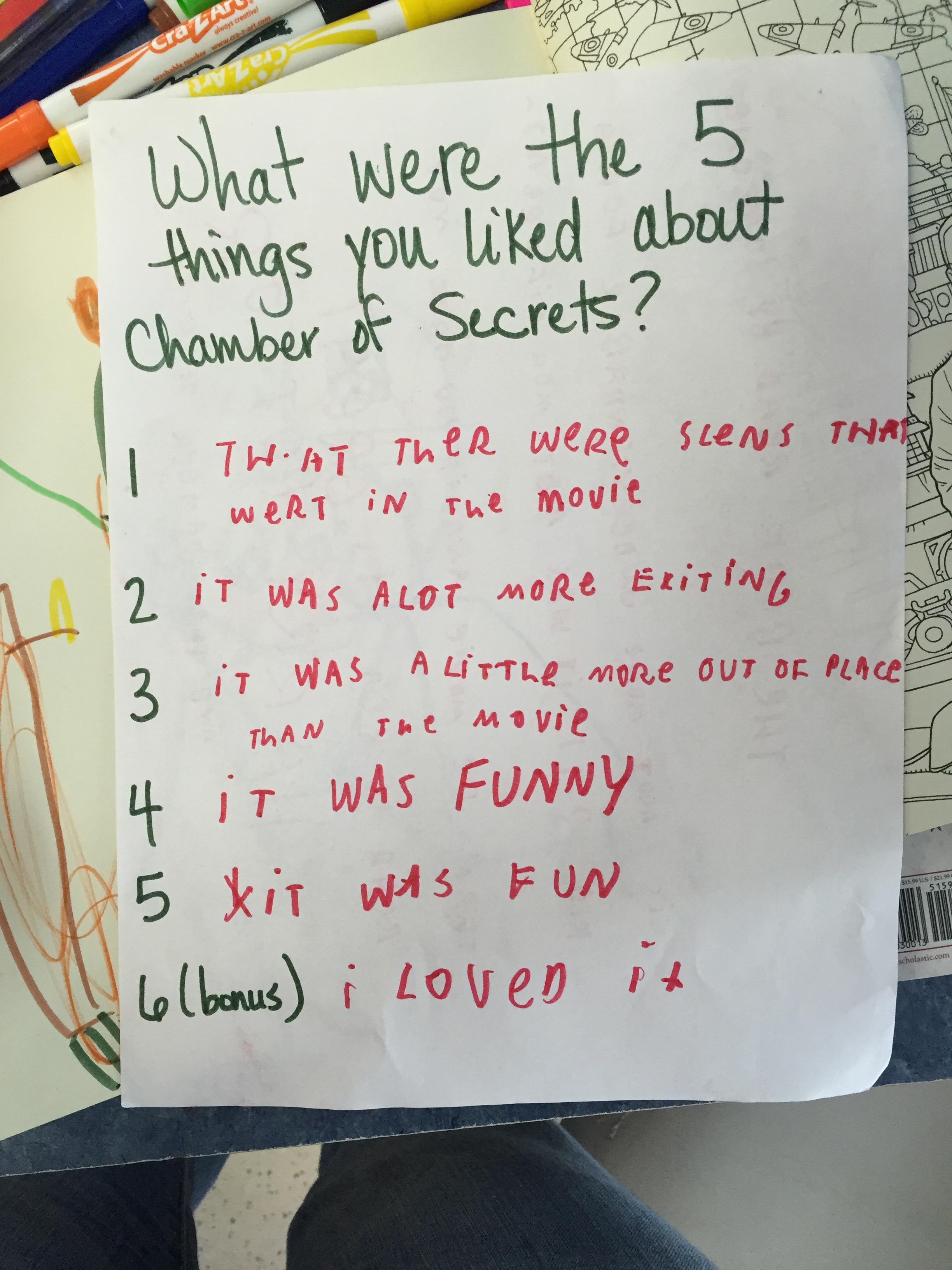 Jack's impromptu book report on HARRY POTTER AND THE CHAMBER OF SECRETS right after he finished the last chapter at the laundromat.
It's been a busy five weeks, but we are happy and I'm happy with how this whole roadschooling/unschooling adventure is working out so far. I look forward to traveling outside of Chicago starts and the opportunity to experience places we've never seen. I can only imagine what kind of impact this will have on our educational and family life.
So, there we are. A hodge-podge of experiences that have given me a chance to look at an alternative way to educate. A way that for a long time intimidated and frightened me because it asks me to trust. Something I'm not very good at if I'm honest. But, when I doubt, when I have fear, I return to this quote by Unschooling pioneer John Holt:
"We can best help children learn, not by deciding what we think they should learn and thinking of ingenious ways to teach it to them, but by making the world, as far as we can, accessible to them, paying serious attention to what they do, answering their questions — if they have any — and helping them explore the things they are most interested in."
'Til next time, keep exploring, friends.