By Abigail Epperson
There are a couple of times a year we move out of Wander Bus and car travel around to friends and family between Kansas City and Chicago. One of those times is always during the holidays.
The holiday season is quality time with the grandparents, exploring our home cities, and catch up with friends. We opt to stay with friends and family rather than camp in the frigid cold, it's also a time for Bussie to rest and for us to dig into a few items on the bus to-do list.
This year we spent time in Kansas City, the Quad Cities, and Chicago and after the bus woes back in November, it was really nice to stretch out for a lengthy period of time, enjoy the warmth and merriment of the season.
A season, that for the last several years, has officially kicked off with Ethan and I attending the Kansas City Ballet's "The Nutcracker." For those who don't know, one of the many websites Jason and I run is Kansas City PerformInk, an online publication devoted to the Kansas CIty performing arts scene, and at this opening, I was both Ethan's date and a reviewer. If you'd like to read my thoughts on the production click here. Spoiler alert: I loved it.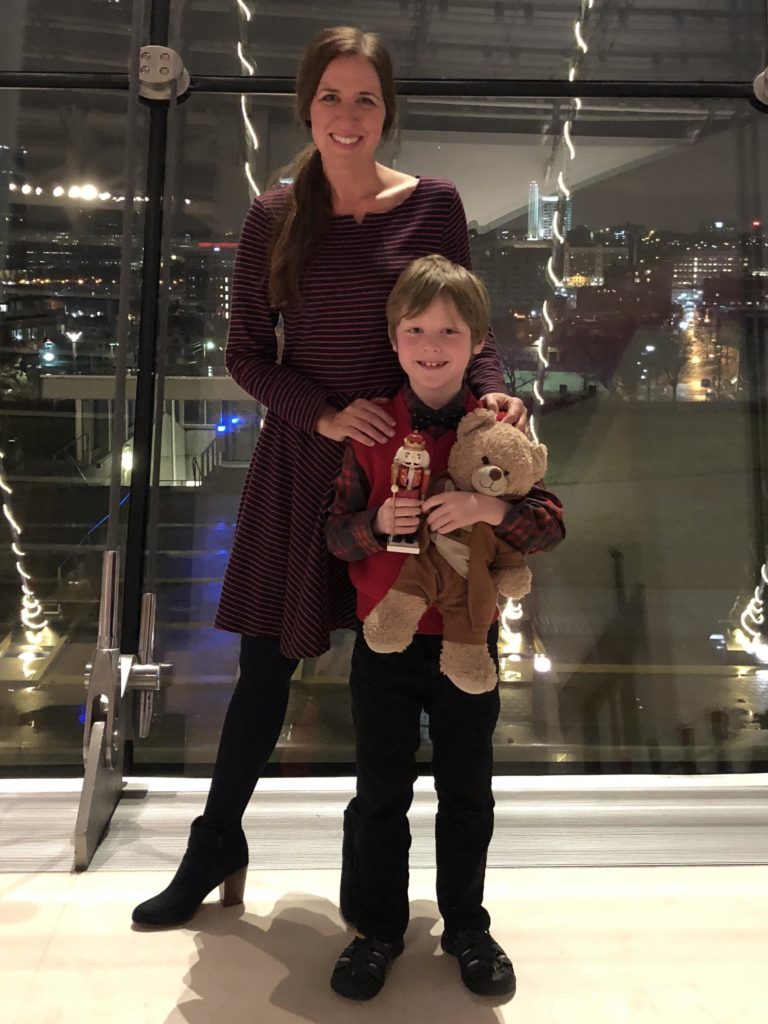 Kansas City loves celebrating Christmas, and with so many festive places to visit, it's almost impossible to get them all in, but we tried. Union Station, Crown Center, The Plaza, and our own traditions, like Baking Day, filled the month of December. A yearly tradition, Baking Day is an entire day devoted to baked goodies and this year Mom and I celebrated with my mother's Aunt and cousins. It was almost too decadent, but I held my own, and took my signature cookie – No-Bakes. Yes, I took cookies that don't require me to bake them. They are a peanut buttery, cocoa goodness. I love them and they've been a Trabue family staple my entire life. I'll have to share the recipe one of these days.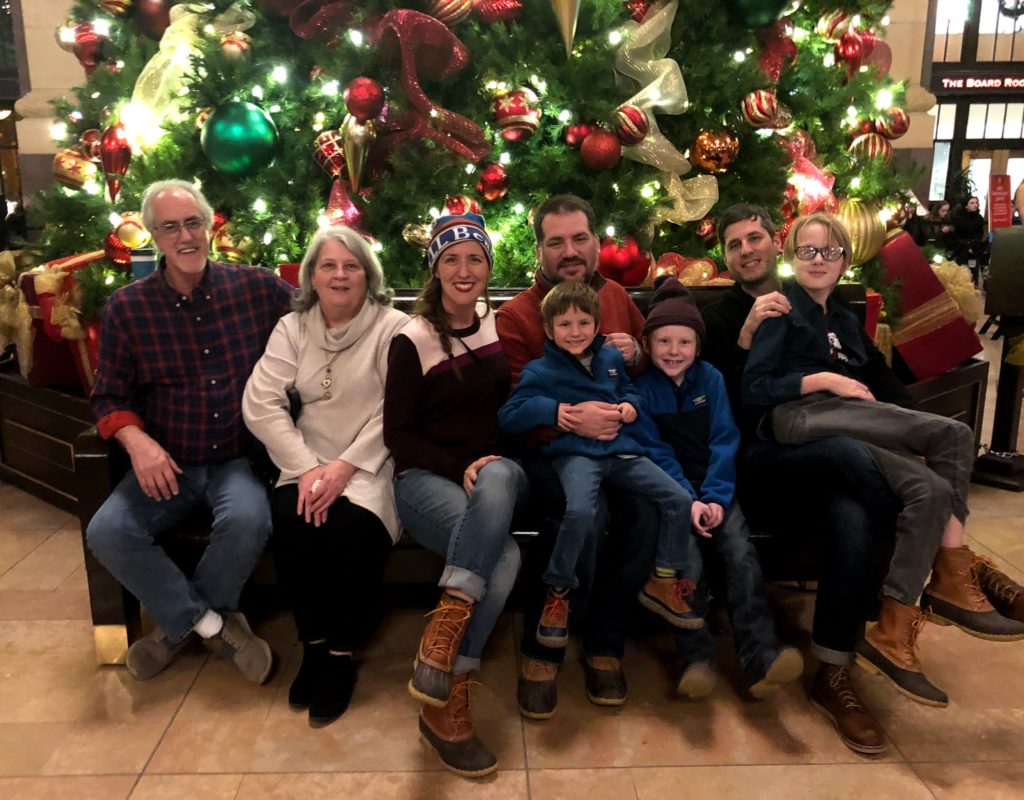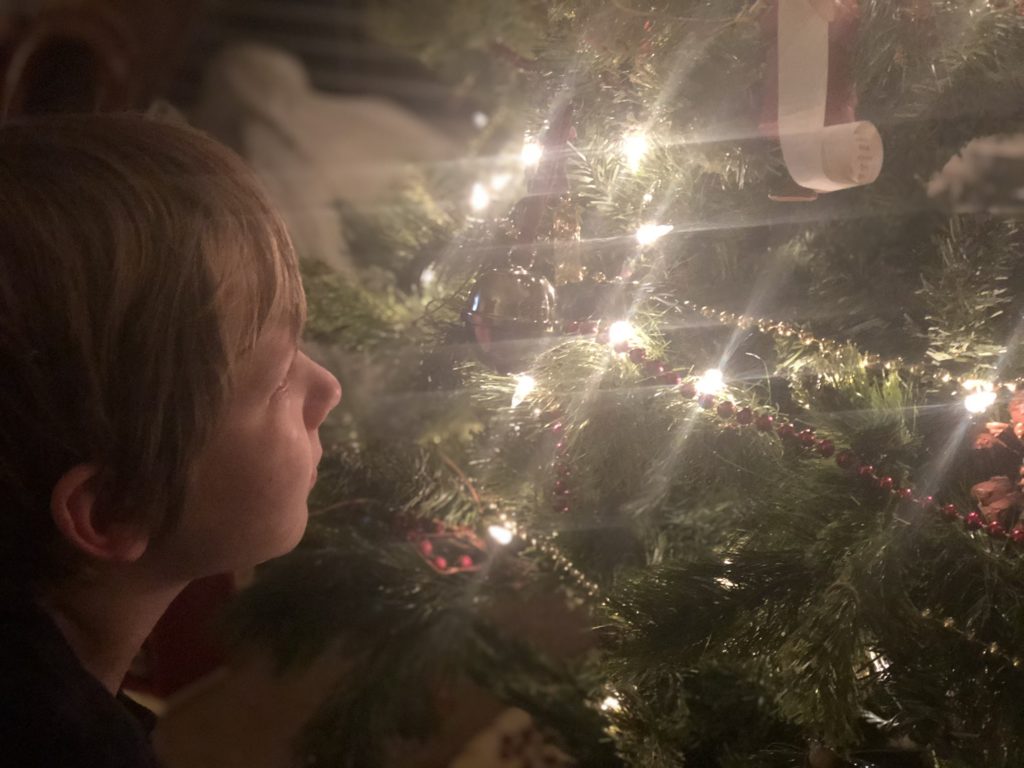 We also continued to review plenty of shows for PerformInk KC during the month of December. Jason and I also took in A Christmas Carol at The Kansas City Rep and while Jack was off a little mini vacay with his Nana and Papa, Jason, Jack, Ethan and I enjoyed Rudolph the Red-Nosed Reindeer at a wonderful children's theater in KC, The Coterie.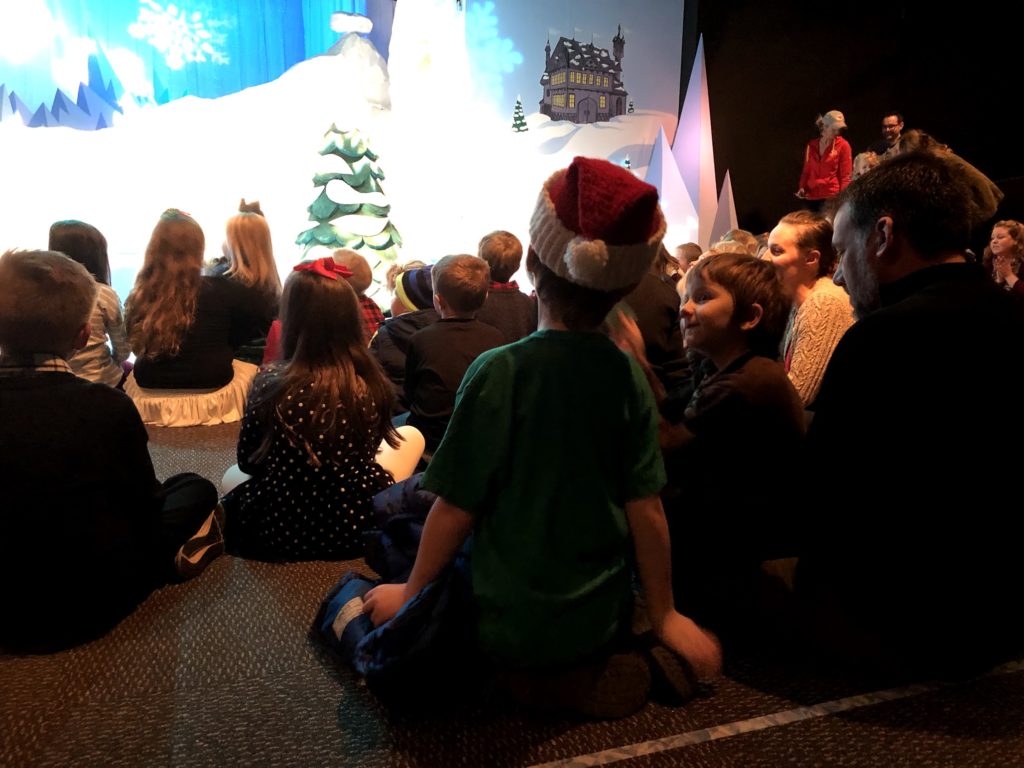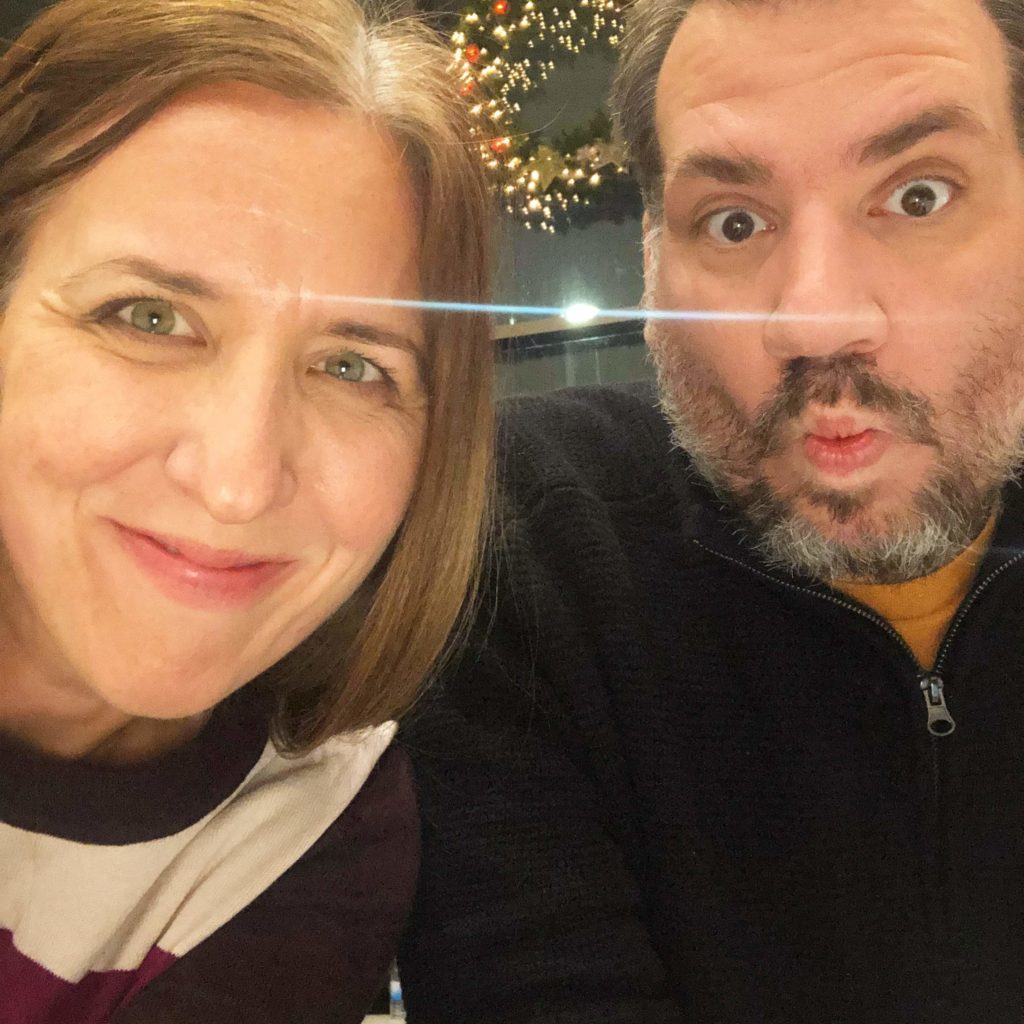 If it sounds like the season was busy, it was, and in no time it was Christmas weekend, family was in town and before we knew it Christmas had come and gone. I remember as a kid thinking the entire month of December took a lifetime, that it took forever for Christmas to arrive, and now as an adult, there just aren't enough days and the month flies by.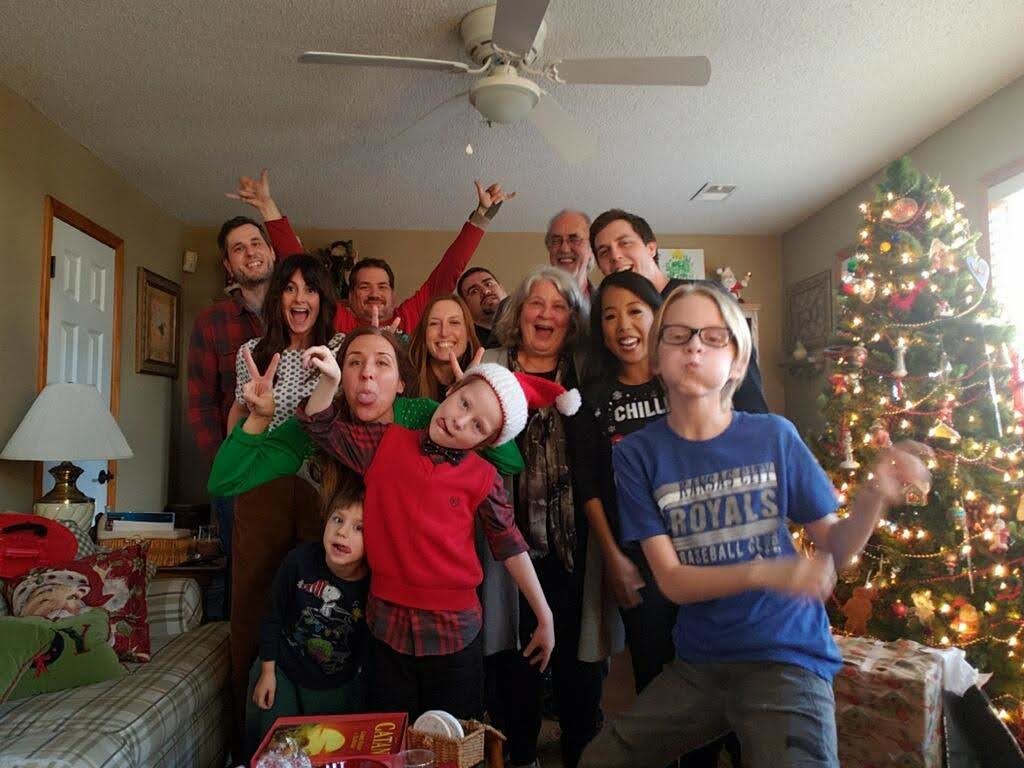 With 2019 on the horizon, we hopped in the ol' four-wheel sleigh and headed to the Quad Cities to spend time with Jason's family, ring in the new-year and eat plenty of Pistitsio (an incredible Greek pasta dish). What I love about visiting Jason's family is how chill everything is this time of year. Work is so incredibly slow, I don't feel guilty staying in bed a little longer, we have more time to just hang out, play cards, catch up with family and the kids get a lot of really good time with Grandma and Grandpa. Of course, we have to visit some of our favorite places, which are listed in our 10 Family Must-Dos article. Jack doesn't consider his time in the Quad Cities complete without a stop to the Riverhouse for dinner.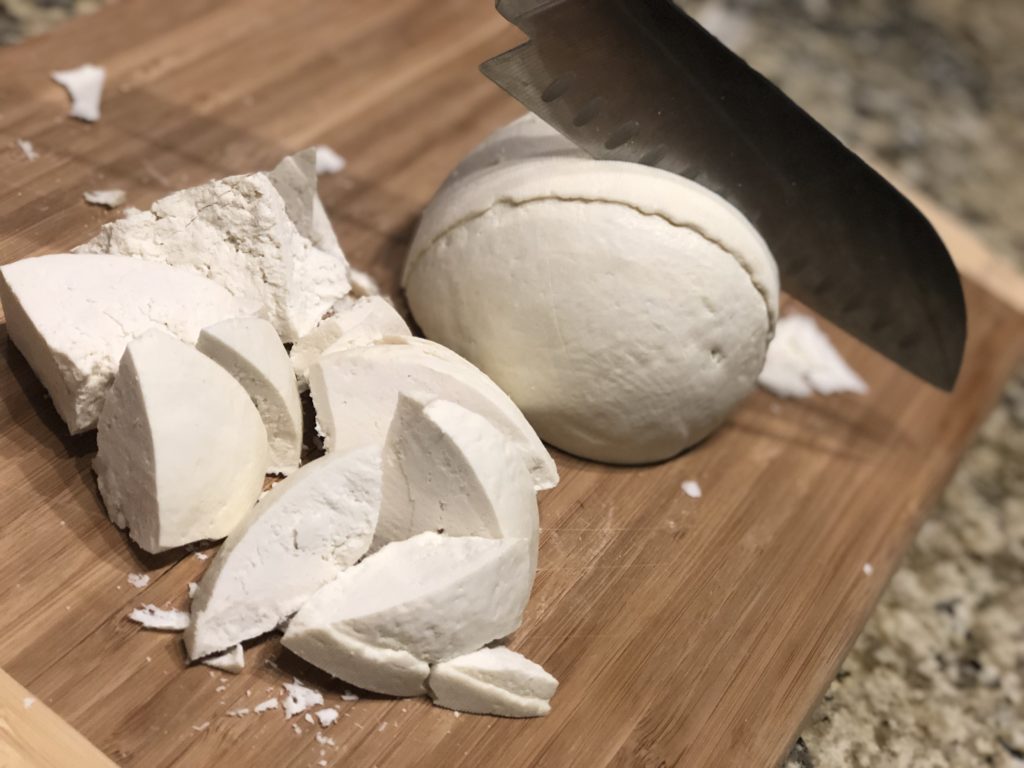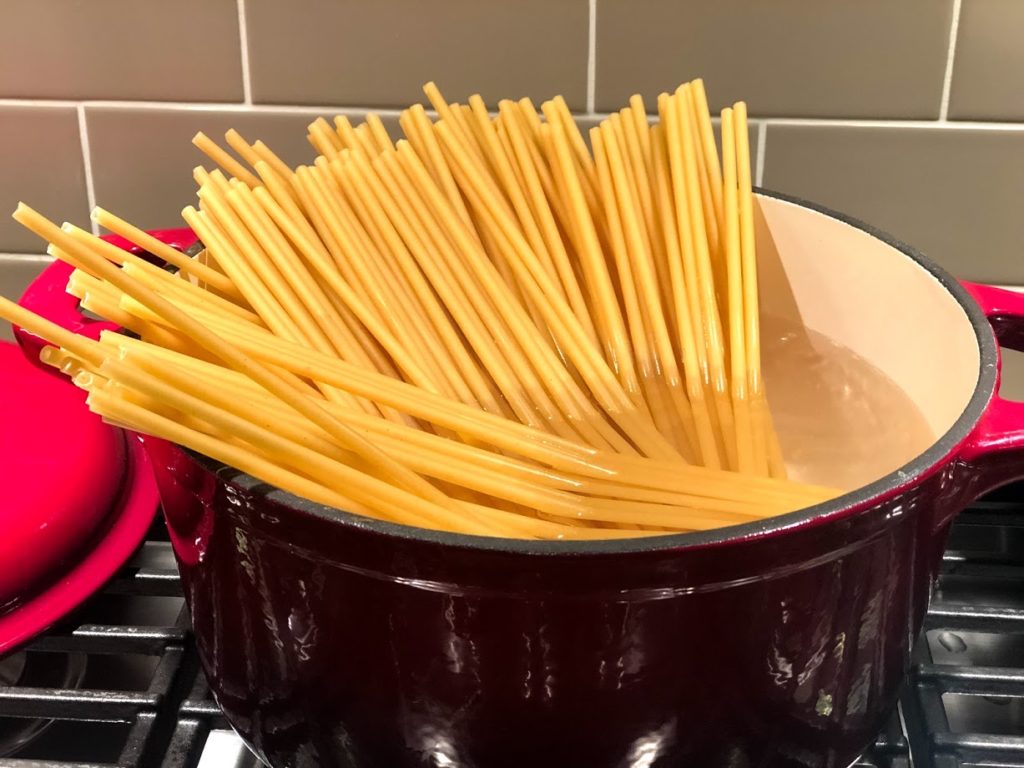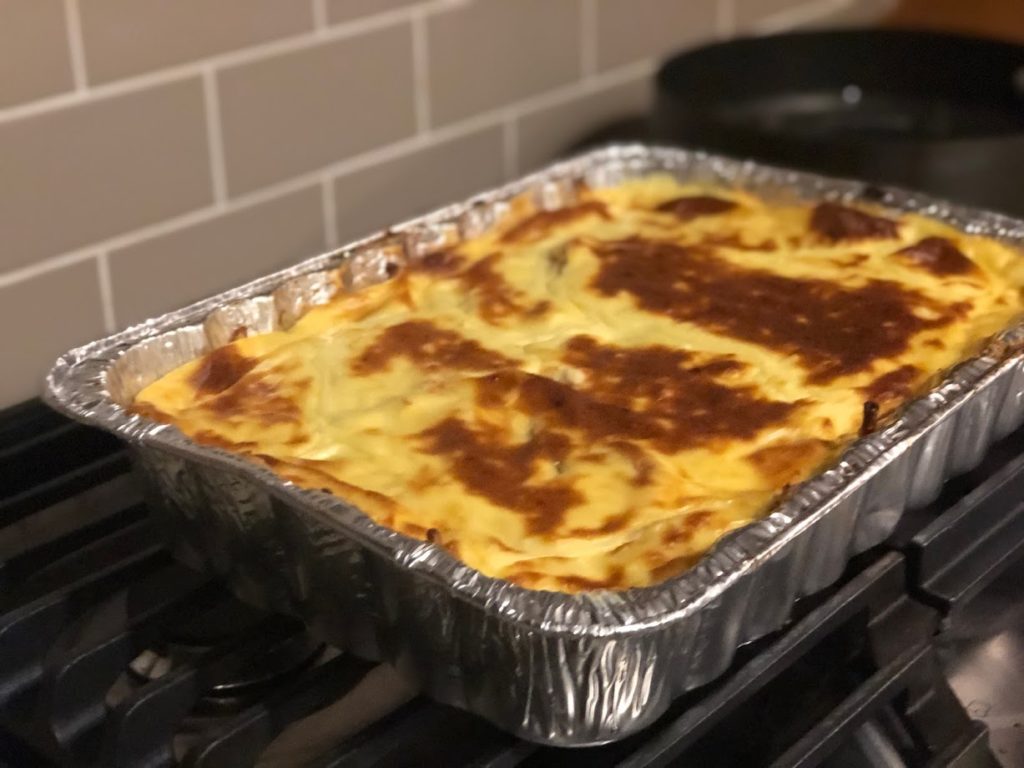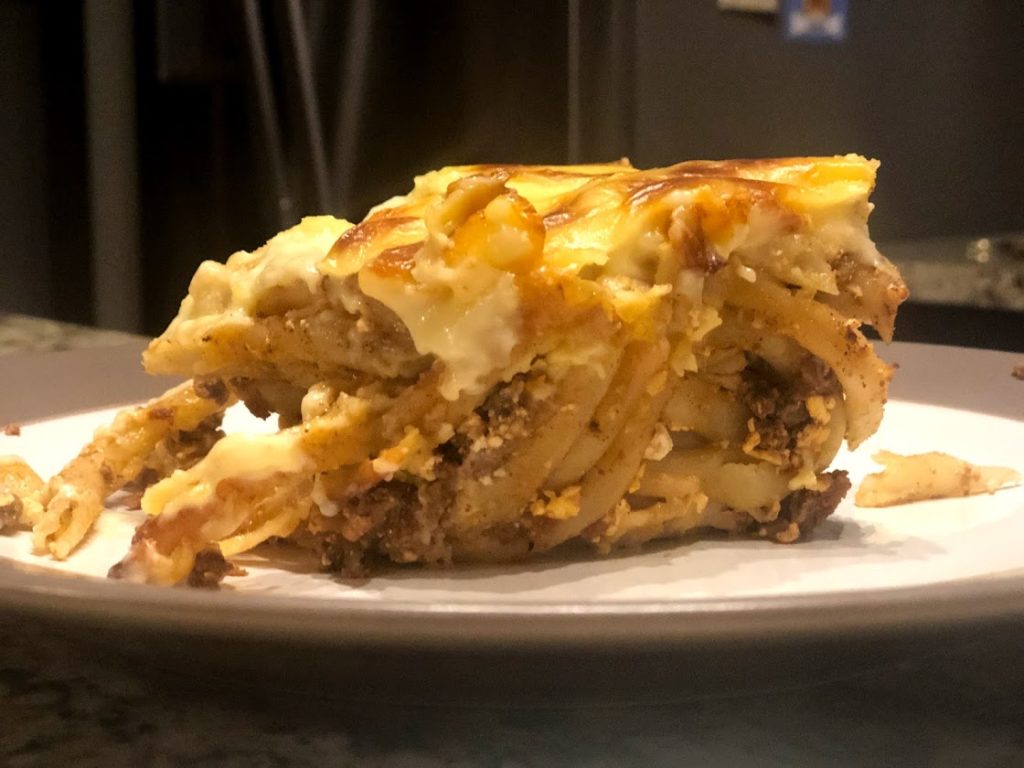 With 2019 here, a trip to Chicago was in order. We'd been feeling a strong pull to The Windy City, so we did an Airbnb rental and made for our frigid hometown. It was a short delightful visit, but the trip wasn't without its challenges. Within minutes of being in the apartment, Jack had tripped, fallen, and we thought, dislocated his elbow, or possibly fractured it. So, off to the ER he went with Jason to make sure all was well. I swear, we can't visit Chicago without a trip to the hospital.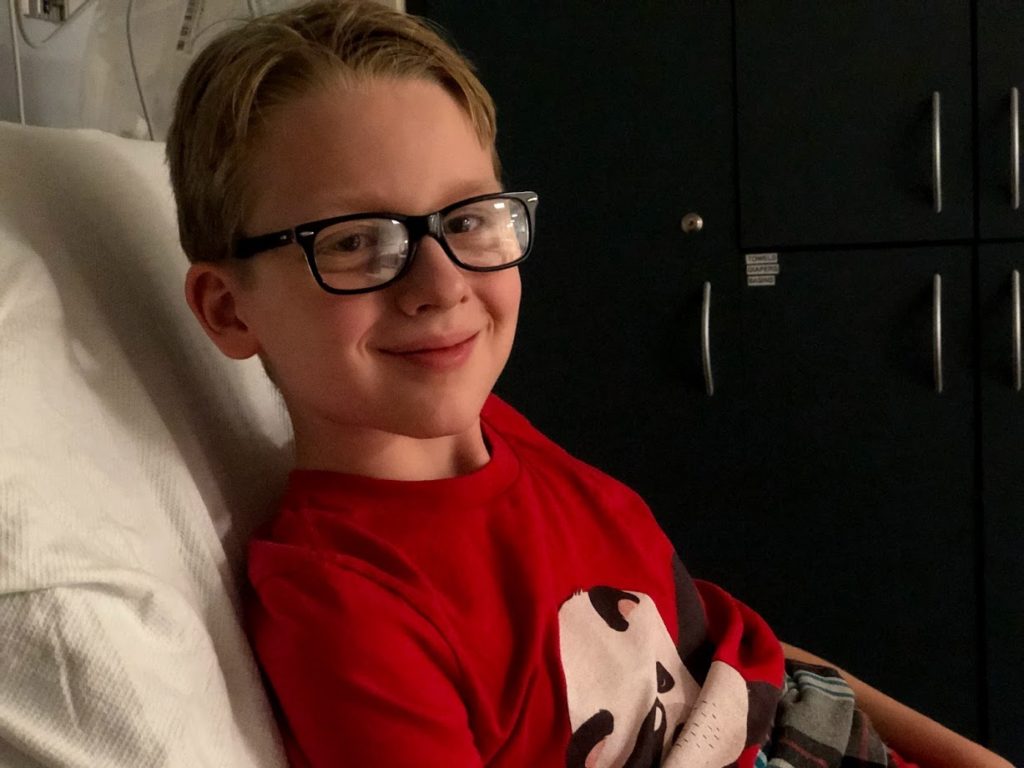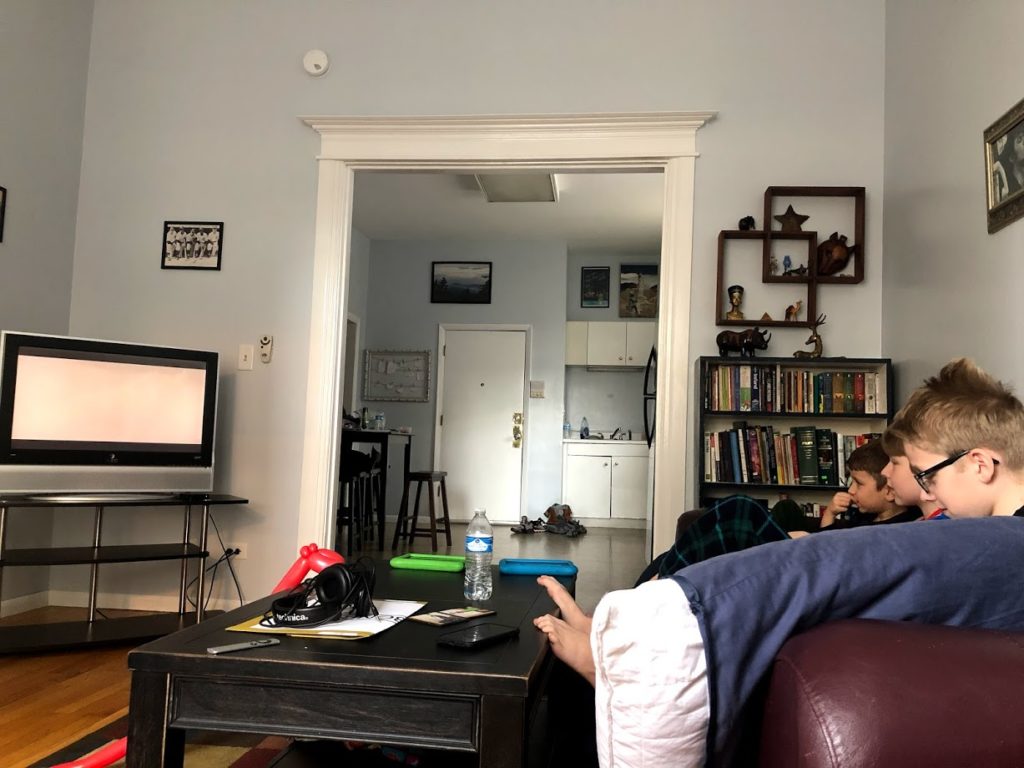 Thankfully Jack was fine just a little sore, and we spent the next few days in the city, visiting museums, seeing friends, checking out an RV show, and hunkering down when an intense cold settled in. From there, we headed to Wisconsin for a short overnight with our friends, The Rolls. We just love our Wisconsin friends and always look forward to spending time with them.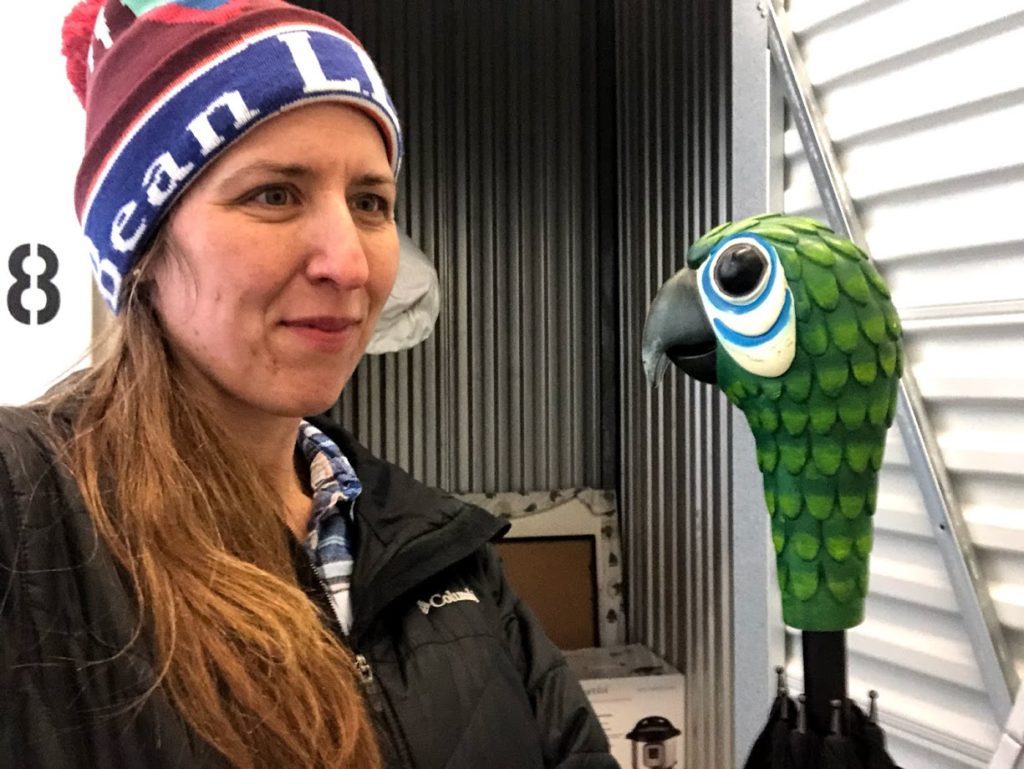 Visits over, it was time to empty out our storage unit, something we'd been wanting to do for well over a year, and relocate the small amount of items to a family member's basement in the Quad Cities. Of course, the day was bitterly cold and it had snowed the night before, but we got it done and I'm very happy to no longer be paying a monthly storage fee.
A bit more time with the Quad City grandparents and then we were on our way back to Kansas City and then back on the road. Just recapping those six weeks exhausts me. I'm sure I left plenty out. We keep saying we are going to slow travel more, but it never happens. There are just too many places to see and too many people we want to check-in with.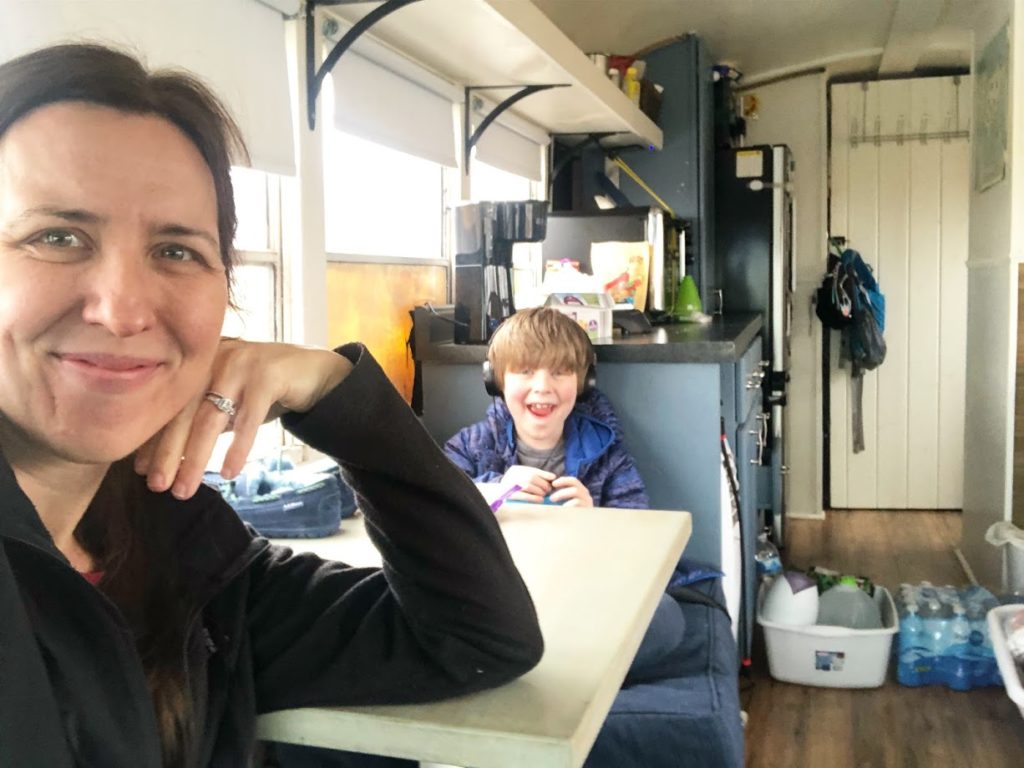 But isn't that how the hoilday season always is? Regardless of how you spend your time, I think everyone can agree its always, and while I often feel like I need a vacation from my holiday, I wouldn't have it any other way. The holidays wouldn't be the holidays without all the people we hold so near and dear to our hearts.