One of our first national park sites as a full-time family was Fort Pickens, part of the Gulf Islands National Seashore. I so vividly remember arriving, driving out onto the island and immediately becoming enchanted by the sugar sand, the crashing waves and the history hidden among it all. I couldn't believe we were going to camp in such an otherworldly place. It was everything we'd hoped travel would be, and since that trip in 2017 we've been trying to get back.
Fast forward two-years and as we planned out our 2019 travel schedule the pull to return to the Gulf Coast was strong and we knew it was time to go back. Fort Pickens was calling, and with a campsite that had an 11-day window, we knew the timing was right, plus we'd be there during National Park Week, and we couldn't think of a more "us" place to celebrate our parks.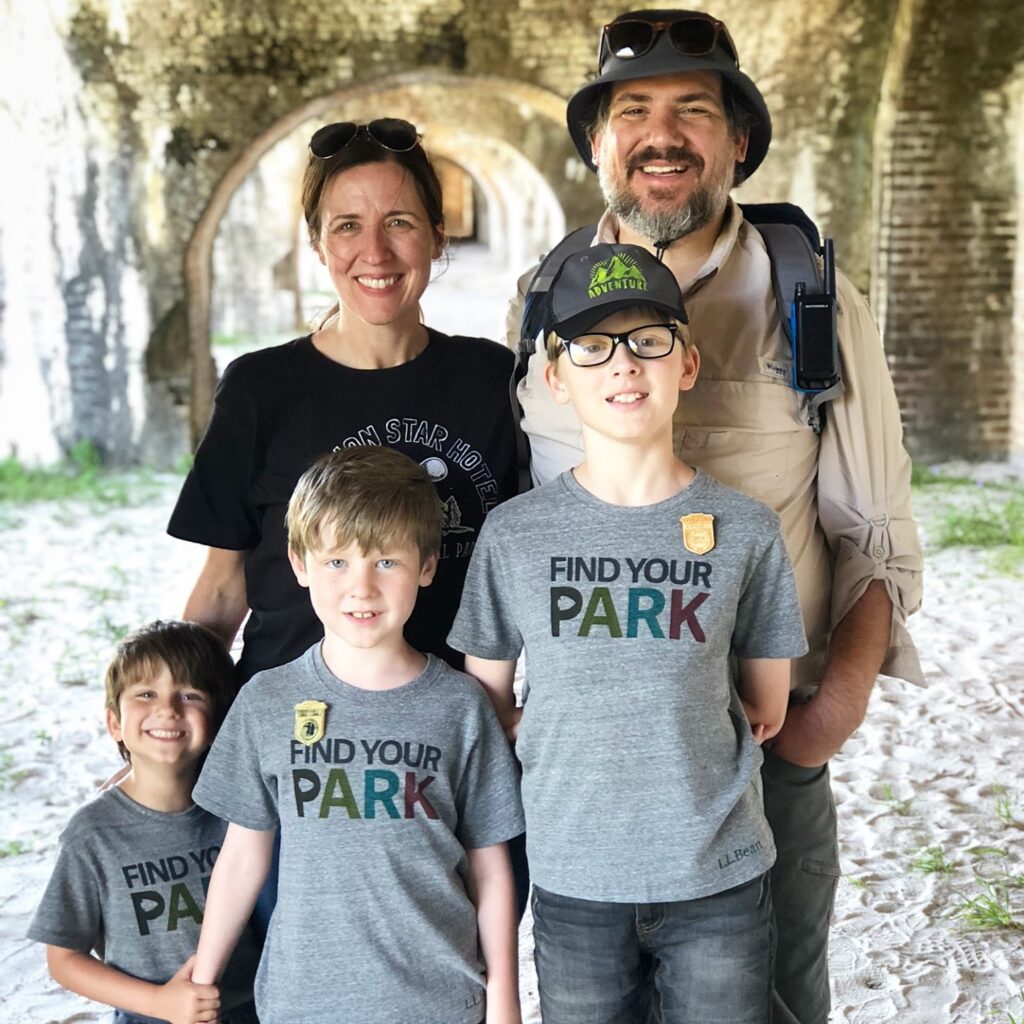 Fort Pickens campground has quickly become my favorite NPS campground, with Zion's Watchman a very close second. Here on the island, you really do feel a part of the park, and with the fort easily accessed by a one-mile trail that picks up right in the campground, you can enjoy exploring the area as often as you like. Fun fact, the trail leading to the Fort is part of the Florida National Scenic Trail that covers over 1,000 miles and takes you from Fort Pickens down to Big Cypress National Preserve. You may only walk a mile of it, but you will have bragging rights, and from time to time you'll see a hiker or two passing through at the beginning or end of their adventure.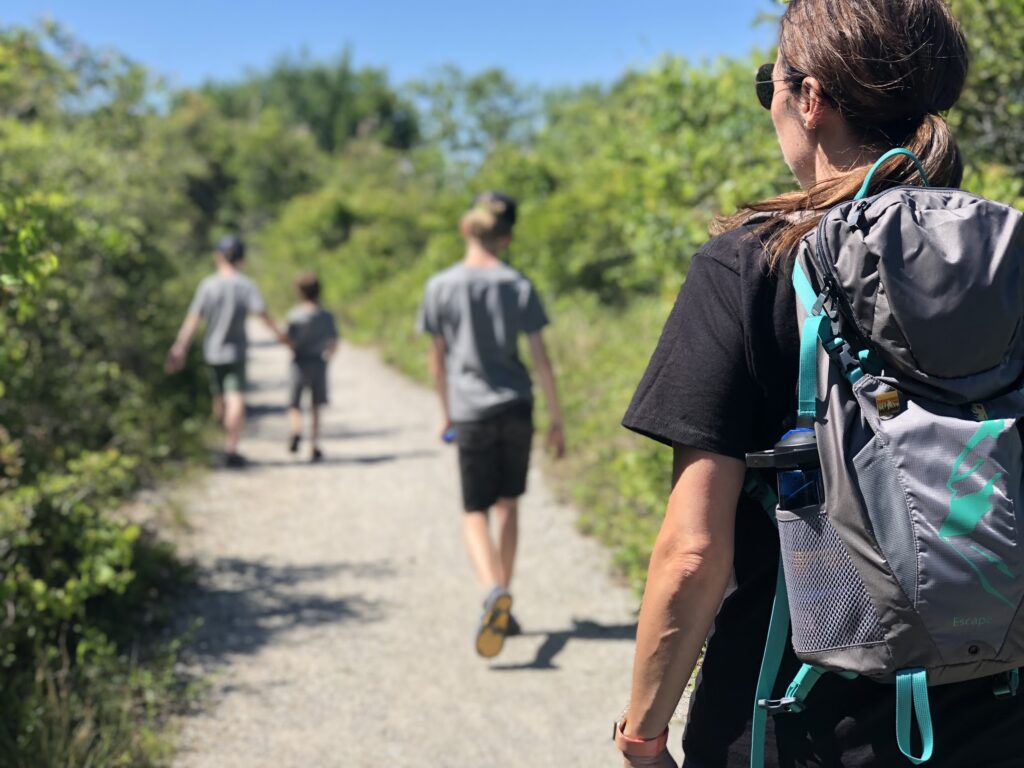 From the campground, you can also access numerous beaches and they are spectacular. If you choose the gulf side you'll be treated to plenty of crashing waves, if you opt for the bay, you'll have a calmer experience perfect for snorkeling. Littered throughout is the military history of the island. From Fort Pickens built in 1834, all the way up to the last Battery that was installed in the mid-twentieth century. Fort Pickens is a unique blend of military defense and nature, and you often feel like you're stuck in an episode of "Lost."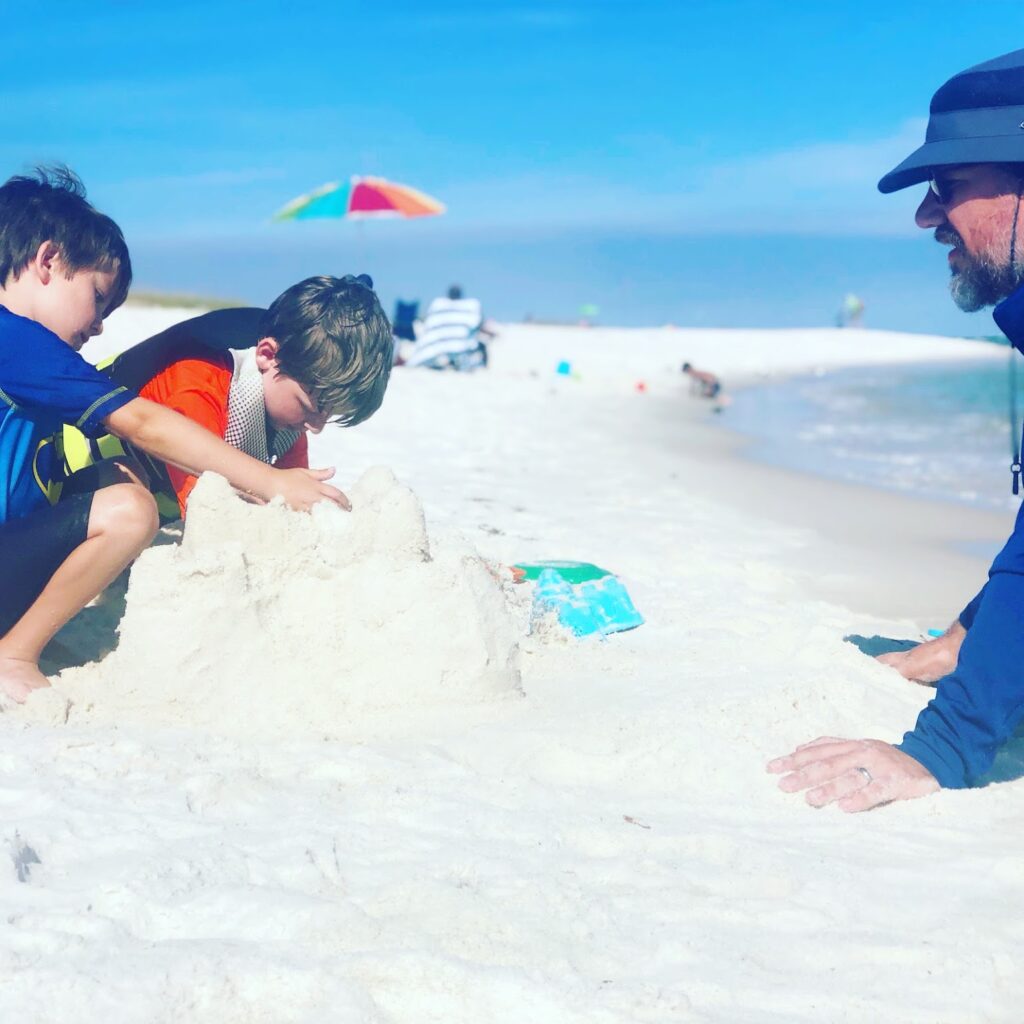 You have a bathhouse, laundry, and a dishwashing station at the campground, and your sites will have electricity and water. There's a restoration project underway to bring more shade to the campground, but that is years away from being fully realized. Spaces are close, if privacy is important to you, this is not your campground, but packing you in is kind of the National Park Service way, and the feeling of being in a park outweighs the closeness. You can easily stay a weekend or a maximum of 14 nights.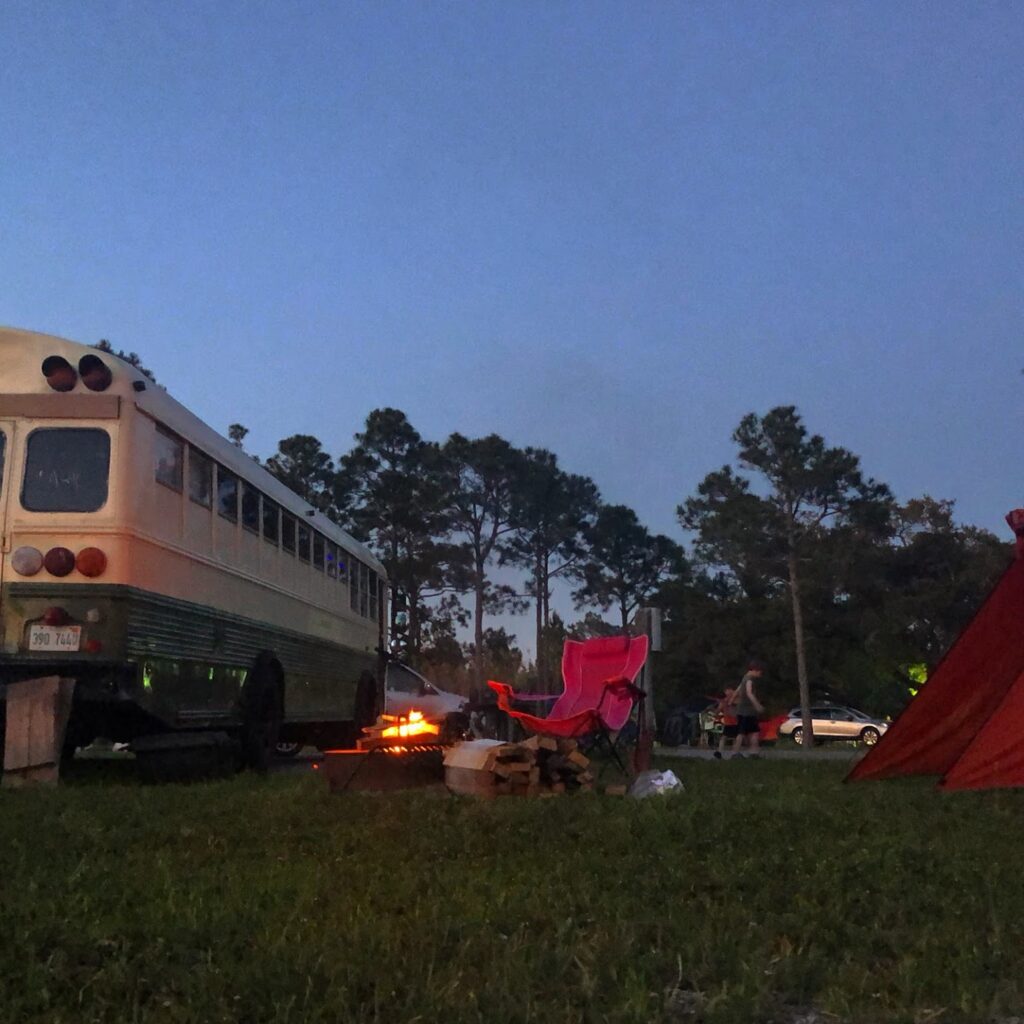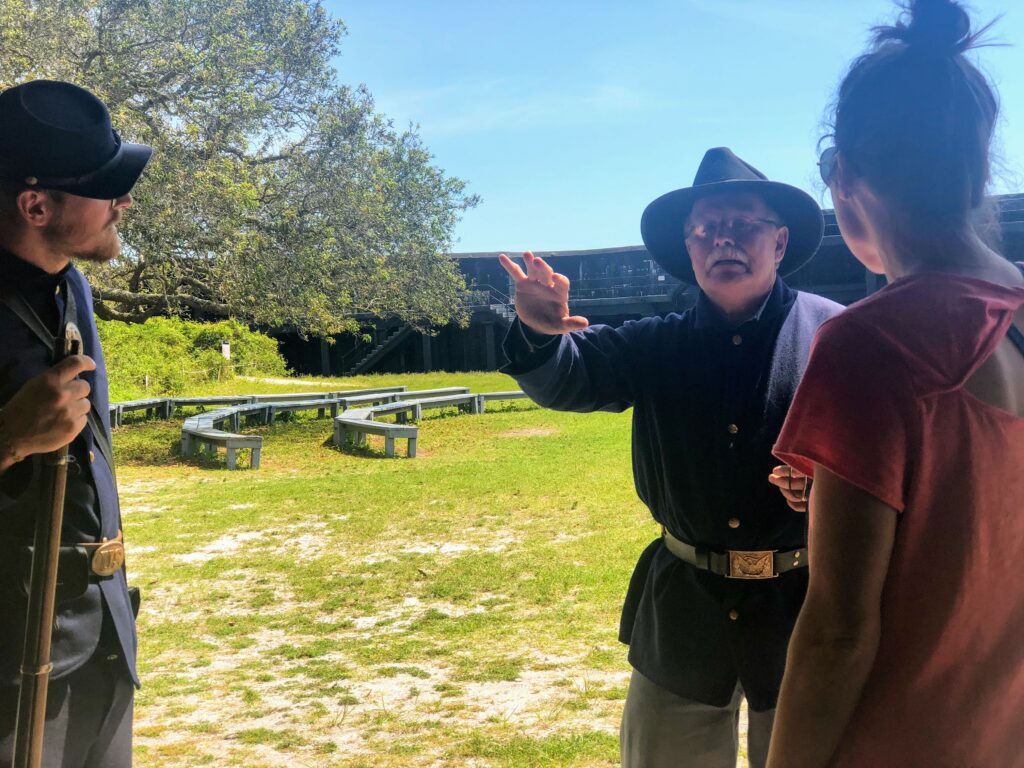 For our family, Fort Pickens embodies so much of what we love about camping, the national parks, and full-time travel. The campsite is always full and filled with families and those who really appreciate and value preserving nature. At the Fort, you are going to have the opportunity to stroll on your own, participate in Ranger-led programs, or take in a spectacular sunset. This year our kids really took a deep dive into the Civil War history all around the island and we were treated to several ranger-led programs that really spoke to Ethan, so much so that he spent the last of his Christmas money on a Union hat and started calling himself General Ethan.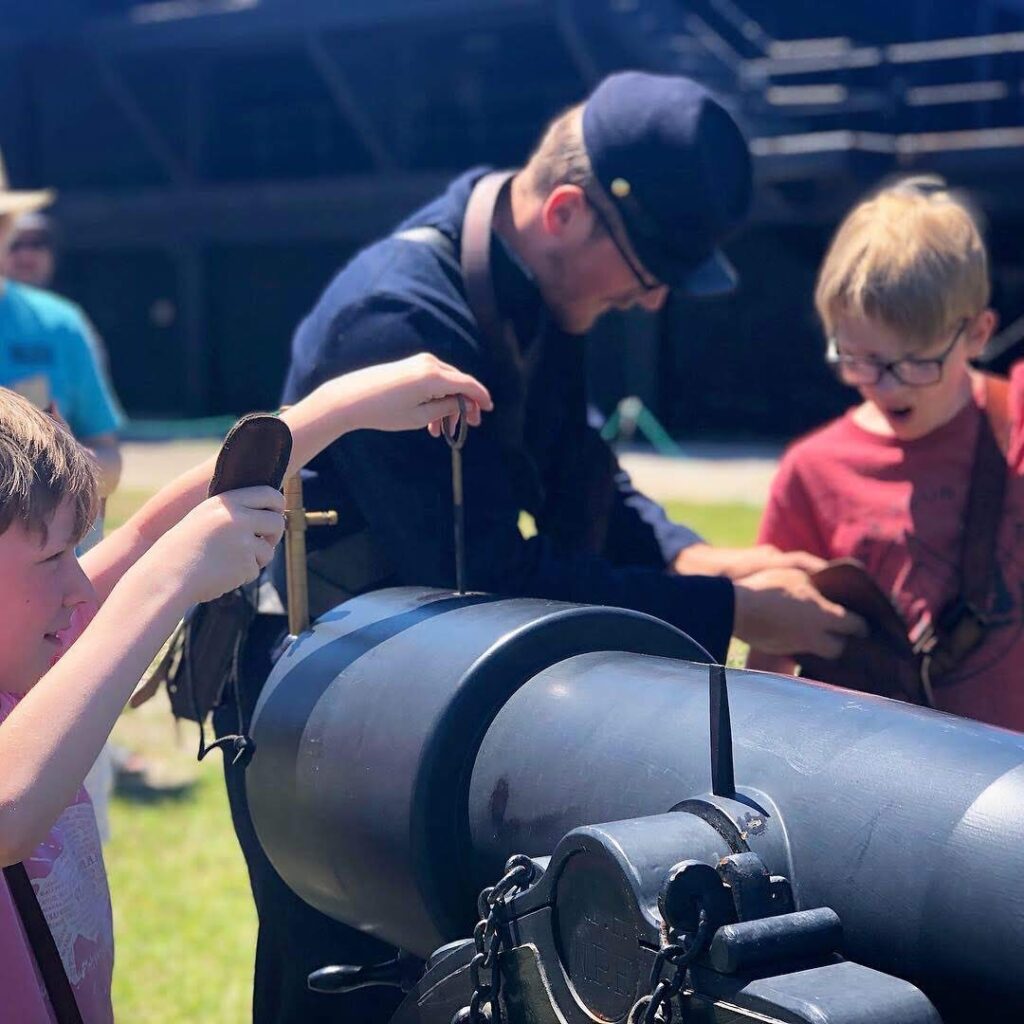 With Pensacola Beach, Gulf Breeze and Pensacola not too far from Santa Rosa Island, Fort Pickens offers an escape into nature with the fun of a beach town just a hop skip and a jump away. It's a true family vacation destination and has quickly become my happy place. It's not often I feel on "vacation" anymore. Home has really become wherever we are, so to go somewhere and immediately move into vacation mode is a welcomed escape.
Go for the history, go for the parks, go to build sand castles on the beach, go for the nightly sunsets, whatever you go for, just go. Fort Pickens will not disappoint.