Think New Orleans is only for the grown-ups? Think again! Check out our list of kid-friendly, budget friendly places to visit in The Big Easy.

May 30, 2017 - louisianastatemuseum.org -

2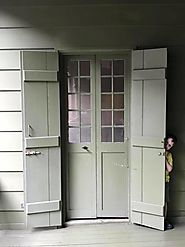 Pictured: Madame John's Legacy
We've put these two museums together since together they make a great day of family adventuring in the French Quarter without spending a lot on entrance fees.
*1. Madame John's Legacy *offers you an up close and personal look at French Colonial architecture of the 18th century. Built in 1788, the house survived the great fire of 1794 that destroyed much of New Orleans.
This is a very simple tour with a lovely display focusing on the Newcomb Pottery of New Orleans, as well as access to several of the home's rooms and an outdoor porch. Our family spent about 30 minutes total inside and found real joy in being able to walk through a home that has stood for over 230 years.
Madame John's Legacy offers FREE admission, however, do be aware that in order to access the museum you will need to go up a flight of stairs to the second floor, and we comfortably carried our single stroller upstairs and parked it near the main entrance. Unfortunately, there was no accessible entrance at the time of our visit.
2. The 1850 House For an admission fee of $3 per adult (children 12 and younger are free) you can enjoy stepping back in time and seeing what life was like for a middle-class New Orleans family in 1850. Located in the Lower Pontalba building, the 1850 House is also near Jackson Square which offers you a chance to enjoy the museum and then a stroll through the Square afterwards.
The 1850 House has three levels to tour, and is not wheelchair accessible. Strollers are not permitted inside the house, so make sure you bring your carrier with you if you're touring with little ones.
May 30, 2017 - cafebeignet.com -

0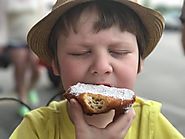 If you find yourself in the French Quarter, having beignets is required. We suggest skipping the long line and higher prices of Cafe Du Monde and heading over to Cafe Beignet instead. Our favorite location is located on Decatur street, and not only are the beignets large, fluffy, and decadent, but the outdoor seating offers a chance to do a little people watching.
Cafe Beignet also offers breakfast and lunch at a decent price for the French Quarter, and on certain days you can enjoy live jazz with your beignets and coffee. Be warned though - the beignets will make a mess. They do not skimp on the powdered sugar, and our kids managed to get it all over themselves, but its nothing a quick clean-up can't cure, and once you taste these beignets you won't care if you find yourself covered from head to toe in powdered sugar. They are that good!
Jun 01, 2017 - lcm.org -

0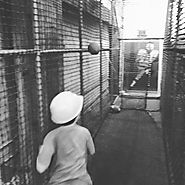 Since opening its doors in 1986, the Louisiana Children's Museum has been inspiring imaginative play and fun for both adults and kids alike. With two levels of interactive fun, our family spent a good 3 hours with the highlight being the Winn-Dixie grocery store because what kid doesn't love scanning items and manning the register?
The cost is $8.50 per person, with children under the age of 1 free. However, if you're a member of your hometown museum check the reciprocal benefits. Our membership at a Chicago museum allowed us to visit free of charge!
Jun 01, 2017 - neworleanscitypark.com -

0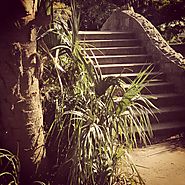 City Park offers a wonderful opportunity to enjoy a beautiful outdoor landscape without having to leave New Orleans. With over 1,300 acres, the park is dotted with activities both free and for a price.
On our particular trip we stuck with all the free options available, which included walking the gorgeous grounds and enjoying a picnic dinner, playing on a large and modern playground and taking a leisurely stroll through the New Orleans Museum of Art's sculpture garden.
Honestly, if you wanted to spend a decent amount of change on family a variety of family activities all in one place, this would be the place to do it. Between the Art Museum, the Botanical Garden, the Amusement Park, the boat rentals and train rides, you could spend a few days doing plenty of at cost adventures, however, I will say, that taking in the few free options available and admiring the costly ones, was a pretty enjoyable late afternoon and evening for our family.
Jun 01, 2017 - nps.gov -

2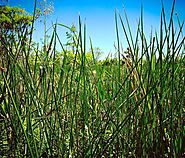 The Jean Lafitte Barataria Preserve, just south of the city, offers a glimpse into Louisiana's wetlands with over 23,000 acres of bayous, swamps, marshes, forests, alligators, nutrias, and over 200 species of birds. This was a highlight of the trip for our family. The junior ranger booklet had a bingo game inside that our kids loved, especially when they got to check the alligator off.
Barataria has plenty of trails that fit all kinds of abilities from boardwalk to dirt trails, to self-guided tours and cell phone tours. The exhibits at the visitor's center had just the right amount of hands on material to help even the youngest learners understand how the Mississippi River built Louisiana's wetlands, the national importance of the area, and the relation between the land and its people.
Entrance into Barataria is free and so is the junior ranger program. At the time of the visit, our kids were 9, 6 and 3 and it probably took us 90 mins to complete the program, which had varying degrees of assignments based on the child's age.
Our family highly encourages all travelers to seek out and explore all the National Park Service has to offer. Whenever we go into a new city, looking for an opportunity to complete a junior ranger program is high on our must-do list. You won't be disappointed designating a day to the Jean Lafftte Barataria Preserve!
Got an item to add? We'd love to hear it! Leave a comment below and let us know what's on your wandering mind.