Hitting the road for a good ol' fashioned vacation usually comes with a strong desire to "unplug," or at least leave the laptop and most of the devices shoved in a backpack in the back of the car buried under the luggage. However, we live in an increasingly technological world, and there are so many great apps out there to assist in making travel, well, easier, that at this point we can't imagine taking a trip without them. So, with a stress-free trip in mind, here's our list of some of our favorite travel apps.
Google Photos – Free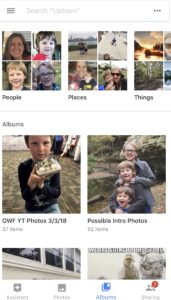 With the ability to create a group album and share your photos with loved ones back home, this app is a great way to bring family along on the trip without declaring on social media that you are out of town. Plus, you can download photos right from your phone, delete photos off the phone immediately, and access photos online. With unlimited storage, this is one app the modern phone photographer shouldn't be without.
Trip Advisor – Free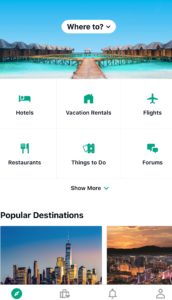 Trip Advisor is our go-to app to find activities in an unknown area. It can't be beaten for its massive database of restaurants and things to do, and while sometimes it's nice to roll into a new town and discover as you go, sometimes when the kids are "starving to death" and everyone is getting a little hangry, having Trip Advisor point the way is a life-saver.
All Stays Camp and RV – $9.99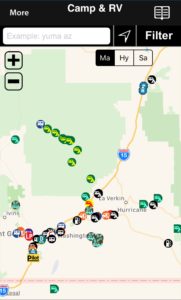 Ten dollars does seem a bit ridiculous for an app, but we promise it's worth it. Time and time again we have found hidden gem campgrounds at super nightly prices because of AllStays. Plus, the reviews from campers is invaluable.
Netflix – Free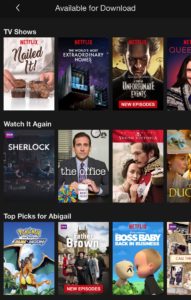 If you are a monthly Netflix subscriber, you probably already have this app, if you've been on the fence we highly recommend giving Netflix a try. With plenty of movies and TV shows available for download, Netflix is a great way to have movie night or just catch up on a few shows without having to use your data or depend on non-existent or spotty campground WiFi. Just download your programs before you hit the road and you'll be good to go.
Audible – Free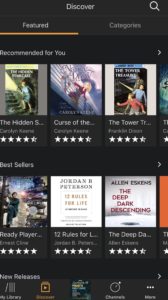 We love audiobooks, especially ones the whole family can enjoy during travel days. If you haven't given audiobooks a try check out our list of favorites and get started. We can't recommend the Harry Potter series enough. Jim Dale will have you glued to your seat and your road trip miles will fly by. An Audible subscription includes a free book for new members and then $14.95 a month for one credit, and that credit can be used towards any book (we used our monthly credit towards the Harry Potter books saving us a lot of money). Any other purchase will be 30% off the list price. However, RV Miles/Our Wandering Family friends can get TWO free Audible audiobooks when you sign up through our affiliate program. Just click here.
Overdrive – Free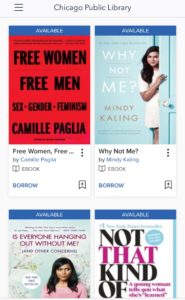 As a member of our local library, we can also access audio books and e-books for free through the online lending portal Overdrive. The options are limited and so is the stock, so if you're looking for something popular chances are you'll have to go on a waitlist, but that's really no big deal, especially if you bounce between your Audible subscription and Overdrive. I recommend the Nancy Drew Mysteries read by Laura Linney for a fast and easy family listen. We are already on book seven and the kids can't get enough (and frankly, I love Nancy Drew. Yes, she's a little outdated when it comes to equality, but she was a pioneer for her time and the mysteries are family friendly and intense enough for our oldest without freaking out our youngest).
iExit – Free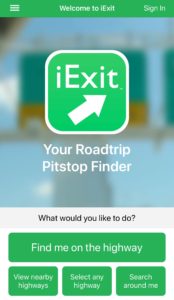 iExit is one of the most useful apps out there for interstate travel. It takes your location and uses it to tell you what services are available at the upcoming exits. It's simple, brilliant, and essential. It even has embedded fuel prices and yelp ratings for restaurants.
The Weather Channel – Free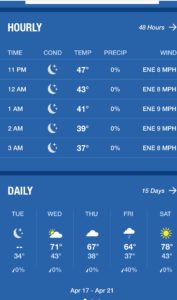 Of all the weather apps available, we like The Weather Channel's the best. It's easy to use and has plenty of features. Getting an alert that "rain will arrive at 3:45" when it's bright and sunny out at 3:30 can be a godsend. There have been many nights when a late night storm has disturbed the slumber of our boys, and the sound of heavy rain on the bus can be a little overwhelming, especially for our sensory sensitive kids, so having this app and being able to see the radar and share with them an idea of how much longer the rain will be around has helped calm fears. Hourly forecasts go up to 48 hours, and the daily shows 15 days. You can even check the road conditions on your route.