Pictured: Sunset from our campground in Potosi, WI
By Jason Epperson
After a visit to the Chicago area for some business, we set out on a journey towards the top of the country.
From Chicago, we took the familiar drive along I-80 to the Quad Cities area, where we met up with the Great River Road and headed north. The GRR is a scenic roadway that follows the Mississippi River from source to mouth, and along both banks. For that reason, it's probably the longest scenic drive in the country.
We had driven bits and pieces of the Great River Road in the past, but this time we set out to stay close to the shores for a good chunk, all the way to Minneapolis / St. Paul, Minnesota. From Bettendorf, IA (where I went to high school), we journeyed upriver to Dubuque, IA.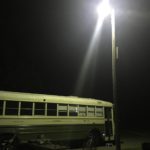 We stayed just across the river from Dubuque in an Army Corps of Engineers campground right on the river in Potosi, Wi. Despite having a streetlight directly over our campsite and being about 100' from a very active railway, this was a nice campground that afforded us stellar views of the night sky and sunsets on the river.
In Dubuque – a bustling industrial river town – we visited the National Mississippi River Museum and Aquarium. This expansive complex was perhaps the best museum focused on a specific topic that I have ever been to. The main building has some history of the river, fish tanks, and a water play area, but the best part is a free stingray petting experience. We've seen these at other zoos and aquariums, but it's usually an additional charge. Henry especially loved trying to get a feel of the backs of these angelic fish. The rest of the campus includes a small boat crafting shop, a history of tourism riverboats, some Mark Twain artifacts, and two large boats for exploration. It was a really special place that we were happy we didn't miss, and its location right on the riverfront can't be beat.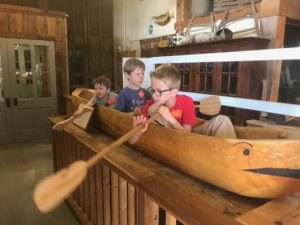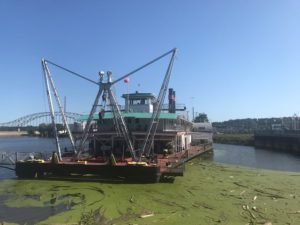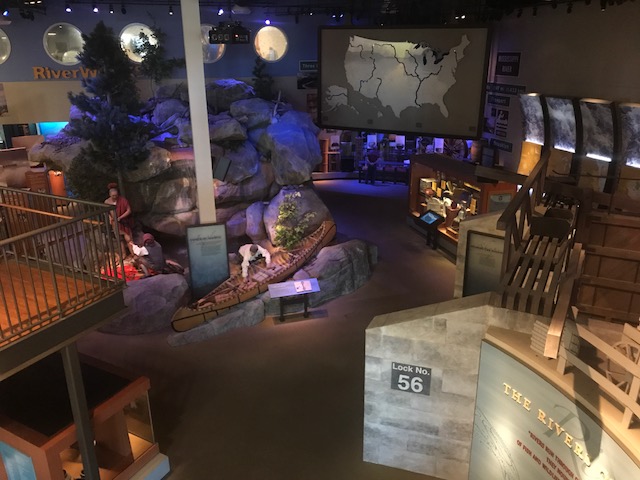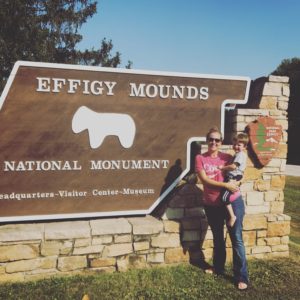 From Dubuque, we headed up to De Soto, Wisconsin, where Wisconsin, Iowa, and Illinois meet, stopping for a hike at the Effigy Mounds National Monument near Marquette, Iowa. Here —where Native Americans created animal shaped mounds so old that nobody remembers why —is where the river landscape starts to become stunning. We took a 2.5 mile round-trip hike up a steep bluff to view the mounds, ending at the Fire Point overlook where you behold the mile-wide Mississippi in all its glory. It was a moment that brought tears to my eyes. Having grown up on the Mississippi down river, it was like nothing I had seen before. It was like viewing a mountain or the Grand Canyon for the first time.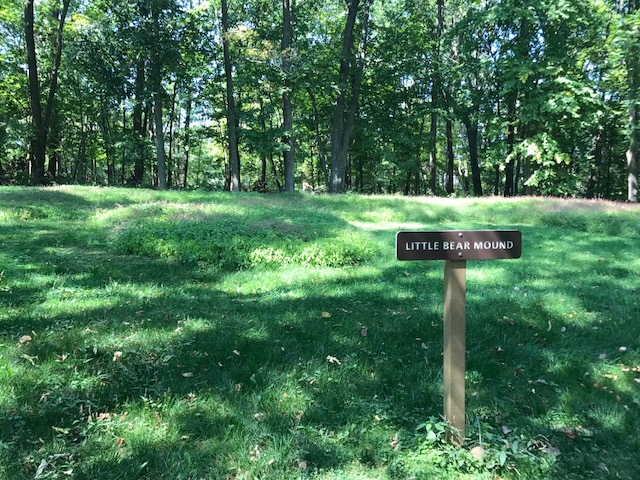 Another Corps of Engineers campground in De Soto was a bit of a disappointment. Its proximity to LaCrosse, Wisconsin was nice, so we drove in to town for an evening and enjoyed some good midwestern pizza and beer, and pressed on the next day to River Falls, Wisconsin, which would be our home base for a week just outside of the "Twin Cities," Minneapolis and St. Paul Minnesota.
The drive to River Falls along the Great River Road was probably the most beautiful drive I've ever been on. Towering bluffs on one side, a massive river on the other, with a flat road edging along the banks between. A giant slice of heaven, right here in the Midwest.
---
To read past Our Wandering Family Travel Journal's click here.